Breastfeeding our daughters was such a special time for me, but it wasn't always easy. So I thought I'd share my story of nursing, and give some tips from a working mom who successfully breastfed both of her babies until 15 months old.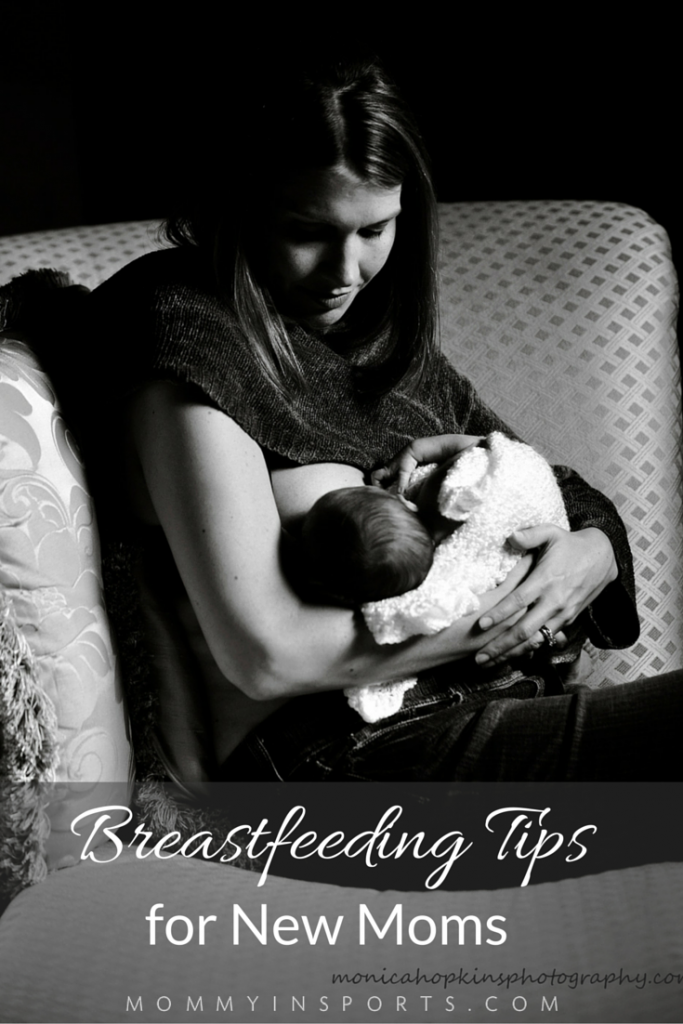 Lila was born at 35 weeks due to my pregnancy induced hypertension. She lived in the NICU the first week of her life and I pumped and she was bottle fed. I required a blood patch after a botched epidural, so I wasn't able to sit upright and nurse her. Plus she had a hard time latching in the beginning, as most preemie's do.
But once we were home and she was a little stronger, she got the hang of it, and so did I. And I really cherished that bonding time. It was such a joy…after of course I figured out how to cope, and dull the initial pain. Nursing requires patience, love, and understanding that the momentary discomfort you feel will go away,if you can just get past it.
I nursed Lila (and pumped bottles in the daytime when I worked) until she was 11 months old. Then I slowly weaned her to milk cups in the day time, and I breastfed her morning and night until she was 16 months. By that time she was doing yoga poses, twisting, biting and being all kinds of silly during her feeds. Plus my milk supply was dwindling, so for me it was time to let go.
Emylia was a different story, she was my little guzzler! She could finish nursing in five short minutes, and was a pro straight from the womb! Though she was going to be my last baby, I actually weaned her sooner. I was working more and it's not easy pumping at stadiums, baseball fields, and other strange places! I moved her to bottles of breast milk around 9 months old, and then I weaned her from the morning and night feed by 15 months. She resisted though – and it was very emotional for both of us. I knew I would never nurse again, but I also wasn't producing enough to fill her belly each morning and night.
Breastfeeding my children really is one of the greatest things I've done so far as a mother, and I hope other moms and moms-to-be feel the same way. Though it can be extremely difficult in the beginning, please stick with it! And if you need help…here's some advice.
breastfeeding tips for new moms
Find a Support Group – There's usually one at the hospital where you delivered. It really does help the first month of a baby's life to find other moms going through what you are. Plus it gets you out of the house and the lactation consultants can help you with any issues you are having. Check this website to find one near you!
Medela Tender Care Lanolin Rocks! – Seriously, I used it after each feed and it really helps soothe the sore area.
Use Cold Packs – If you are super uncomfortable after a feed, try putting a cold pack over your breast.
Over Producing Help – If you are engorged when your milk comes in, try putting warm washcloths on your breast to loosen the clogged milk ducts. Also, you can express the extra milk with your hands. I used to express the milk onto baby washcloths, and freeze them for teething cloths later on. Babies love them!
Pump For Daddy – I totally disagree with health professionals that say to exclusively breastfeed the first month because of nipple confusion. I pumped a bottle for daddy every single night so he not only bonded with the baby, but I got a much deserved 4-5 hour stretch of sleep. Plus it makes the transition to a bottle easier when you are ready.
Don't Give Up on Your Worst Day! – There were several times where it hurt too much, or I was just so exhausted and I wanted to quit. I'm so thankful my husband encouraged me to stay with it. Never make a decision when you are feeling your worst, always give yourself a few days.
Cherish the Time – It's such a cliche but it does go by so quickly. I wish terribly I could still hold my toddler like a baby.
Wean When YOU (and only you) Are Ready – Don't worry about the stares at the mall, or what anyone else thinks. Only a mother knows what is right for her child.
Good luck mommies..you can do it! It won't hurt forever, and the benefits for both you and your baby are countless.
What was the hardest thing to overcome when you first started breastfeeding?