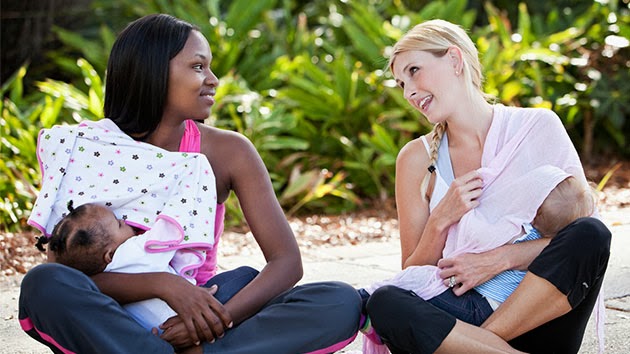 I never really thought I'd join the debate over breastfeeding in public, but there was a short but interesting twitter exchange amongst some South Florida sports media personalities regarding this very subject. Wait, breastfeeding…huh?! Yep, Joy Taylor of The Zaslow and Taylor morning show on 790 the Ticket tweeted this: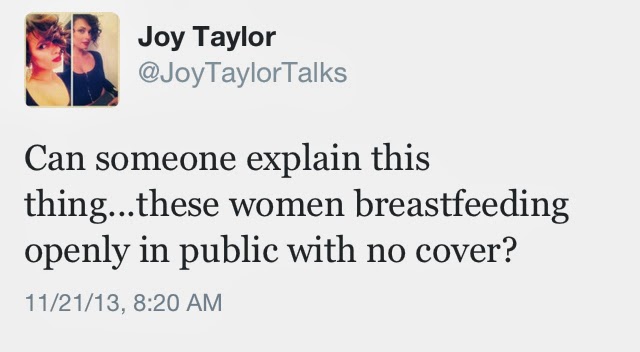 I responded that I personally used a nursing cover, but didn't understand why people would have a problem with moms who nursed openly. She responded: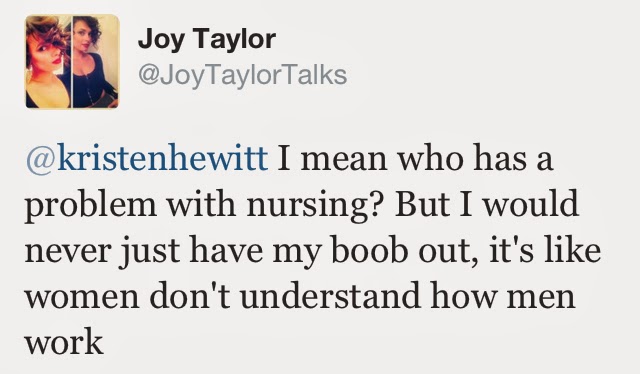 This is a huge sentiment among women sometimes, that men are looking at nursing mothers sexually. This couldn't further from the truth in my mind, and a radio producer for the Dan Lebatard show thought Joy's comments were insensitive to men, saying: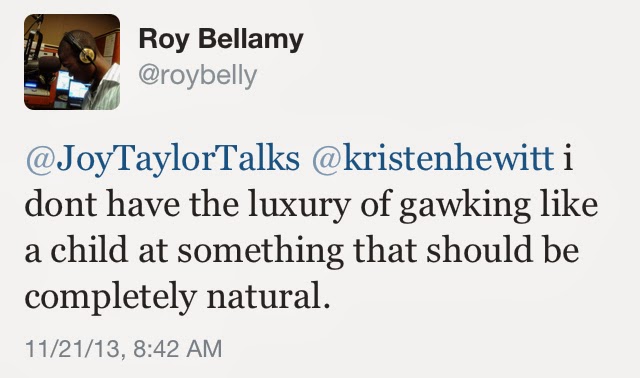 I was surprised at Roy's sympathy and compassion for nursing mamas, especially considering he's not a father…yet. But it got me thinking, why does it bother me to see a woman openly nursing in public?
Let me preface by saying that I always used a nursing cover. I would breastfeed in public, at the mall, and even in restaurants. And I always noticed the double takes and even dirty looks, from mostly men, and sympathetic smiles from the women who were clearly moms…again covered. Sometimes children would curiously look, and guys would nudge each other. I would imagine Beavis & Butthead "hee hee…look, boobs under there!" You see, these are the people I specifically covered up from…I mean how could anyone look at breastfeeding, the most natural and nurturing thing in the world other than what it is? A way to feed our hungry babies and give them the most healthy, brain boosting food possible.
At mommy groups where there were no men, sometimes I would openly breastfeed uncovered, but that was when I was comfortable and familiar with the women. I used to ask them too, "do you mind if I nurse without a cover?" I obviously didn't have to do this, but I did out of respect to them. A friend of mine once confided that she thought nursing was gross, literally repulsed by it…she used formula for her kids. I never knew that people felt this way, but that's her prerogative, so I always covered my babies when I fed them in front of her. Even at my house. Would she do the same for me? I have no idea…but I try to treat people the way I want to be treated.
Today I went to the nail salon, (the female version of a barber shop), and I asked all the girlies there what they thought about uncovered nursing. They all made a face of disdain and obviously don't support it, because as one said "it's nudity". A friend of mine, Kelly Sedano put it into perspective when she explained, "I wouldn't want to see a man without a shirt on in a restaurant, it's not just exclusive to women. Nursing is a private thing."
Personally, I wouldn't breastfeed uncovered in front strangers, especially men. But upon reflection, I wouldn't do this not because he might gawk, or look at me in a sexual way, it's more of a choice of privacy. I mean, boobs are everywhere these days, and little is left to the imagination when looking at the cover of a magazine or in movies. But this is just my core value and what I choose that's right for me. But who am I to judge another woman if she decides to nurse openly?
This is her choice and I say to each their own. If I see a woman feeding her baby in public uncovered, and if for some reason it bothers me…I'll look away. I know that she's doing what she feels is right for her child, and that's all we can do as parents. Personally I'd rather look at that, than a reality star baring it all for publicity.
What do you think? Cover up or nurse openly? If you did or do nurse openly, I'd love to hear from you!