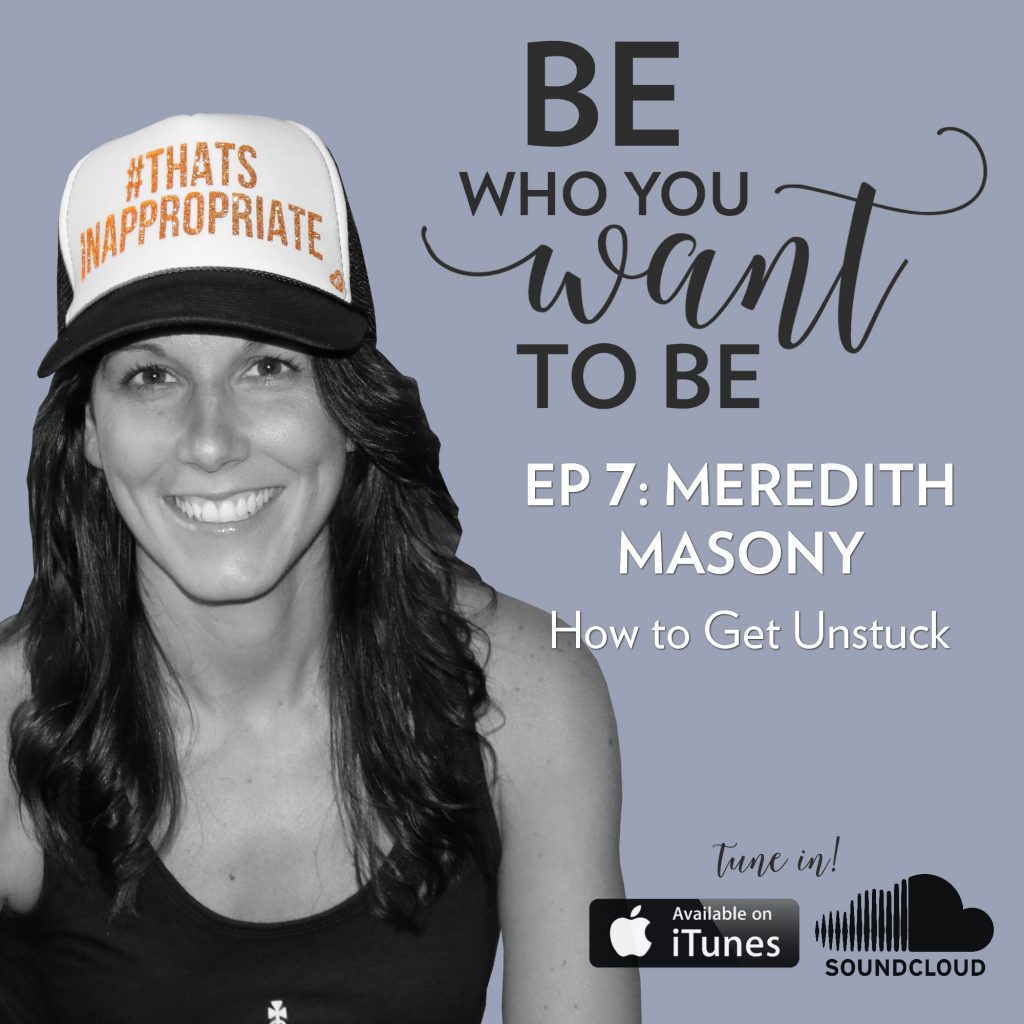 Have you tuned in to my new podcast yet called Be Who You Want to Be?! This week I interview the founder of That's Inappropriate Meredity Masony.
Meredith is a friend and hilarious mom, comedian, and an author Scoop the Poop. If you're on Facebook you have probably seen one of her relatable and funny viral videos about real life, motherhood, and marriage.
But beyond the jokes, Meredith has been through so much. We talk about her health scare which was the wakeup call that changed her life, what she learned from her tumor, and while we have a lot of laughs during this conversation – she also gives some incredible advice if you feel stuck in your life.


TUNE IN HERE!
Tune in on iTunes
Or on this website!
LIKEABLE LINKS:
Book "Scoop the Poop" available here.
Join the Hot Mess Express Community
Like Meredith on Facebook
Follow the That's Inappropriate Parenting Page
* Read more of Kristen Hewitt's writing at https://kristenhewitt.me/blog/
Gratitude Journal by Kristen Hewitt & Shop Carrie Elle use code BEYOU for %10 off at checkout! https://shop.carrieelle.com/collections/gratitude-journals/products/gratitude-journal
Follow BE WHO YOU WANT TO BE the podcast on Twitter, Instagram, and Facebook