We were shopping for curtains at JC Penney's this week and when we popped down to the kids section there it was. The back to school signs seemed to be flashing like neon lights surrounded by loooooaaaads of supplies, backpacks, clothes and lunch boxes. It was like our girls had never been to the mall before when the annoying "I wants" started.
They wanted three different backpacks, toys, pajamas, high heels, (hell no) and some sort of glittery black combat boots…and I was instantly done. I couldn't take the whining and constant asking for things..so we left abruptly. Our budding first grader had her heart set on a Jasmine backpack and tantrumed the whole way out of the store. I mean…she's never even seen Aladdin and last month even declared she was over princesses! But she can't live without a cheap plastic backpack?!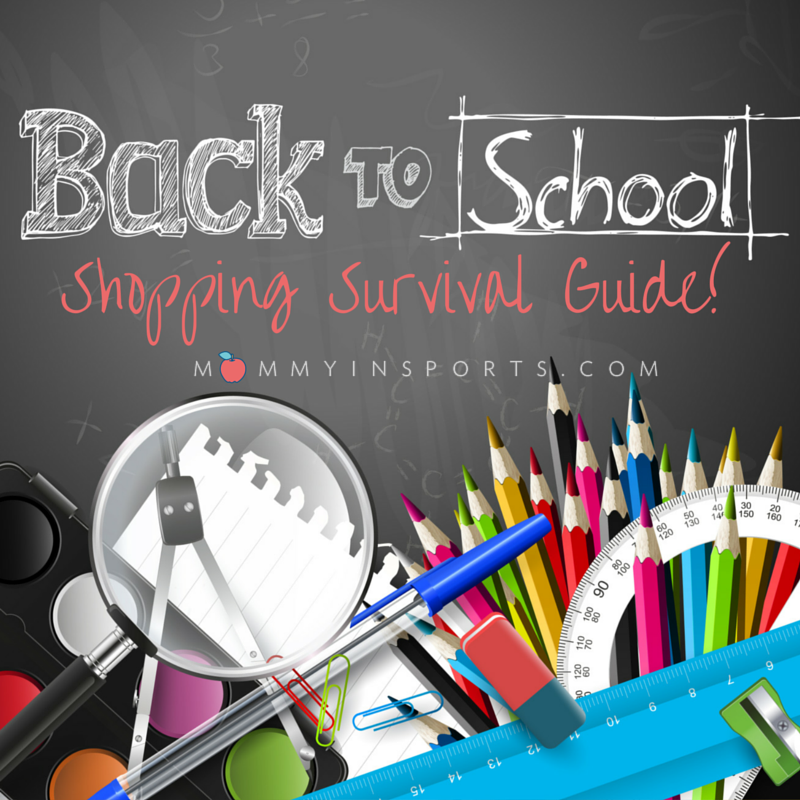 That's when I decided when we do go back, we will have a plan. I call it my back to school shopping survival guide, which all moms and dads need in order to get through the insanity of back to school shopping! No I'm not talking about money saving tips, call these your sanity savers!
Make a List – And add everything. School supplies, clothing, shoes, accessories, and backpack and lunchbox. Make sure your child is aware of this list and even helps you write it out!
Set Expectations Before Going Shopping – Go over your list with your kids, so they know what to expect and what they are allowed to shop for.
Set a Budget – This is really good for older kids, but helps even Kindergartners understand there is price limit for certain items.
Allow Children To Bring Their Own Money – It's inevitable that the small people will want to buy something not on the list. So make sure they bring their allowance/birthday/tooth fairy money with them. Set a limit and empower them to earn and spend. My kids cleaned the litter boxes today and washed the windows. It works!
Leave if They Start to Fuss – I'm serious, do not pass GO if the kids start to tantrum or fuss over things they cannot have. We tell our girls that we need to focus on appreciating what we do have, and less on what we think we need. So I always tell them ahead of time if they cry over something they cannot have, the shopping trip is over.
No Character Backpacks or Lunchboxes – OK I may get killed for this one, but seriously I think this is a waste of money. Our children seem to change allegiances every day with different princesses, and always want to follow what their friends have. I say be original and pick something that they won't get tired of mid way through the year. By the way, we do allow a new backpack every year, but it's totally not necessary!
Start Making Your Christmas List – Yes I said it! Do you know how many ideas I've received the past few days? Plus the earlier you know what they want, the easier it is to find sales!
Have Fun – Remember the days of picking out Trapper Keepers and school supplies? This is a big deal to kids, so let them enjoy it. Who cares if it take 20 minutes to pick out a certain color pencil box, this is thrilling for the littles!
Good luck parents navigating the aisles filled with highlighters, Minecraft backpacks, and Minion lunchboxes. Stay strong and stick to your list!