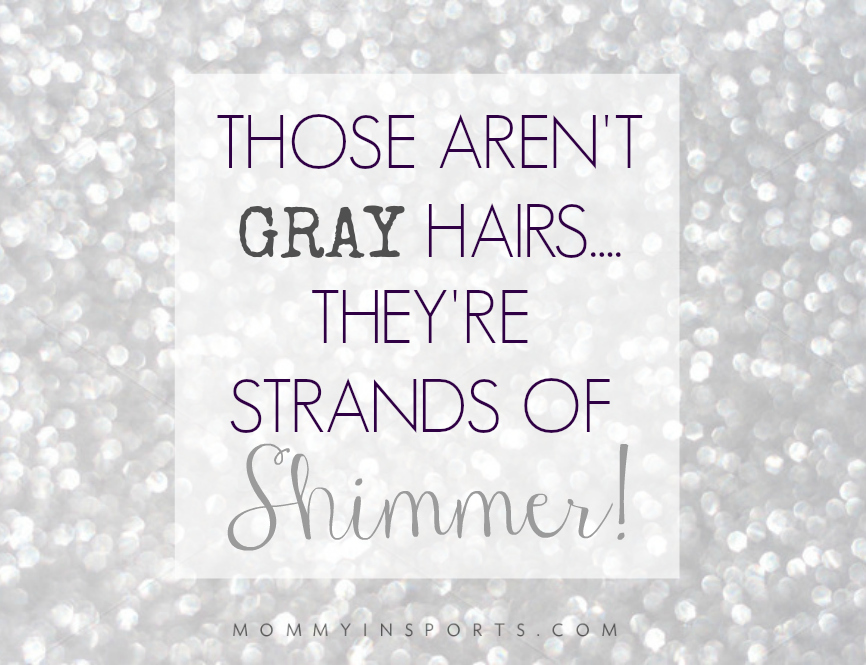 It was late and dim in the bathroom as I was applying the latest miracle cream. My goal once again was to try to rid the sun damage and faint brown spots that have slowly started forming on my face. As the ancient soffit lights shown down on the top of my head, they almost formed a soft spotlight around the newest visitor in my bathroom. At first I thought, "wow, the sun has really lightened my hair", but then I realized that A. I haven't been in the sun, and B. These were a little shorter. Once I singled in on the one hair that seemed a little out of place, I saw that light color extended all the way to my root. This wasn't a soft, silky, bleached blonde strand either….it was wiry and short.
My first gray hair.
Wait what? MY FIRST GRAY HAIR?!
I initially was furious. It was with great pride that I boasted to my husband (who is older than me by a decade), and friends, that still in my late 30's, I had yet to find a gray peeking in between my chestnut roots. I even ask my hair goddess (aka Wendy) every six weeks, "any grays yet?". Her answer until now has always been no.
So I of course I did what most women would do, plucked it immediately out of my head, and snapped a pic of the offensive gray. I then texted it to my husband who was on the road (followed by many expletives), and then went back to inspecting my scalp when I found another…and proceeded to take yet another picture.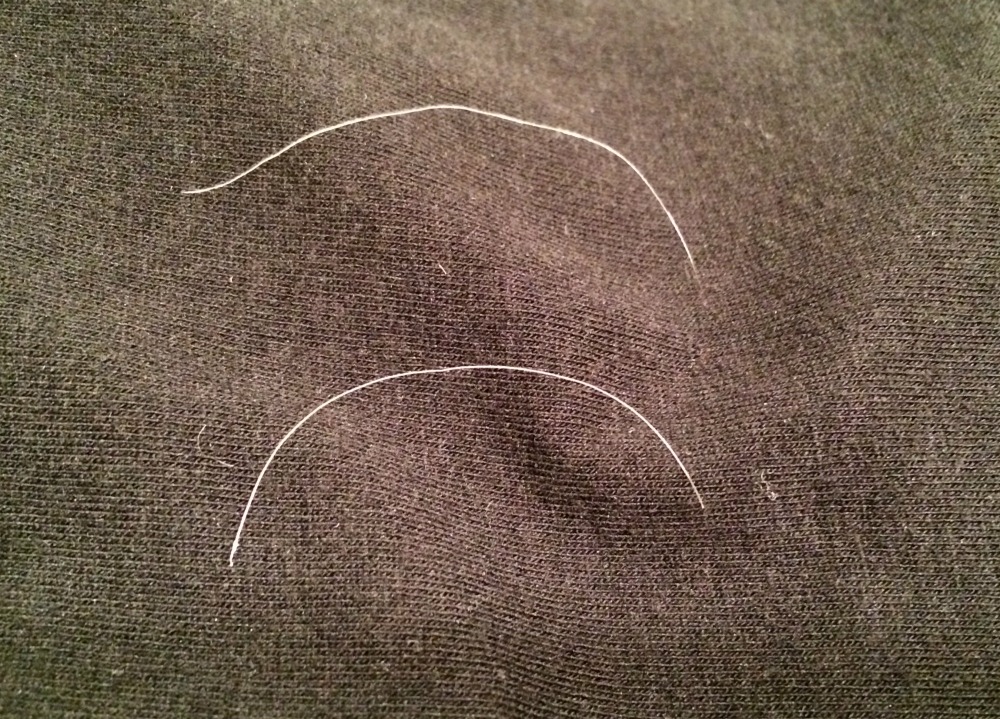 After the initial shock wore off I laughed to myself. This of course was inevitable. After over seven years of fertility treatments, five years of sleep deprivation, threenager tantrums, and other parenting stress…I've earned these two itty bitty gray hairs. They are the stripes of motherhood and age, and represent the new found wisdom that comes when your responsibilities become bigger than yourself. Though I've been living in the realm of thirty for a handful of years, I've never actual felt old…until now. For some reason this validated the harsh realization, that I'm officially a grown up. And even worse, I can now call myself middle aged.
The next morning I called my mom, a hairdresser, who didn't turn gray until her 40's, and broke the news. She giggled and then proceeded to lecture me on my wayward ways. According to her you aren't supposed to pull out the little gray bugger. (Have you heard this wives tale?) So if you find yourself in this same position…like Special Agent Oso, there are the three special steps for dealing with your first gray hair.
Feel the Anger…Then Yell At It! – How could you invade my beautiful head? Why do you want to torture me? I am not old, just tired! Please go away and tell all your friends to hibernate for another decade.
Pluck It – According to my mom, if you pull out a gray hair two more will grow back in its place. After thorough research (aka google) I assessed that it is ok to pluck the offensive gray. Only one hair grows in per follicle, however if you pluck too many hairs you could damage the follicle, which in turn could cause no hair to grow back at all. So if you don't want to go bald, pull with caution.
Make an Appointment to Get Your Hair Colored Immediately – Do not pass go, do not collect $200 dollars. While I'm not a huge advocate of cosmetic surgery, I do love a good color and bleach treatment. So go cover up those roots and get back to your beautiful self!
You may however not feel the same as I did. You may welcome the aging process, embrace it, and let your gray locks flow and flourish. I however will not be growing old gracefully…yet. Maybe the next decade will bring more acceptance, but for now I'm hanging on to youth as tightly as possible.
how did you react when you found your first gray?