On Monday November 16, 2015, Adrienne Bosh, wife of the Miami HEAT's Chris Bosh, opened the doors to a project she's been working on for two years. Through babies, basketball, and her husband Chris Bosh's sudden health scare, she's persevered and continued to pursue her champagne dreams. And now everyone in Miami and beyond can bask in the experience that is called Sparkle and Shine Darling, a lifestyle boutique on Alton Road!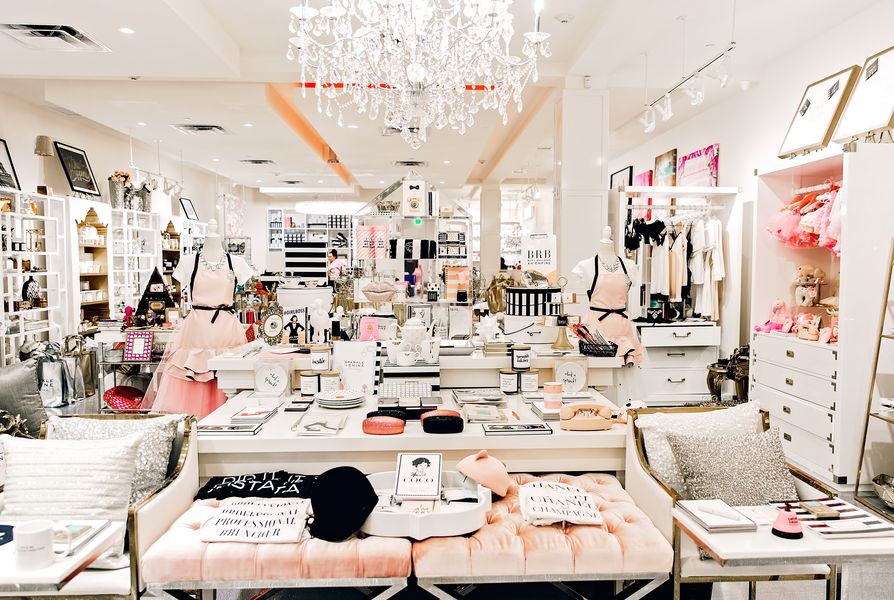 The boutique does indeed sparkle and shine from shimmering floors to glittering ceilings, and is an exquisite representation of all things feminine and fabulous. It is pure visual eye candy in pink and gold, and every shopper's fantasy offering dazzling gifts for women, men, and children, plus decadent treats at the cafe. As Gabrielle Union said, "It's like Adrienne Bosh, but exploded!"
There are also three event spaces fit for any princess, including a tea party room that would make the Mad Hatter's head spin!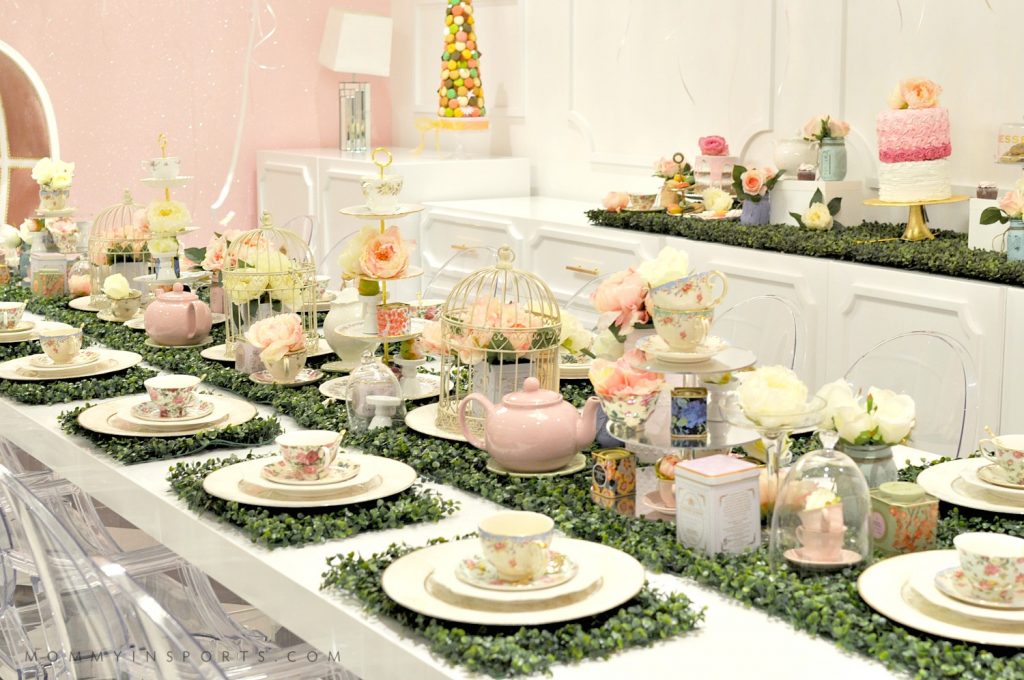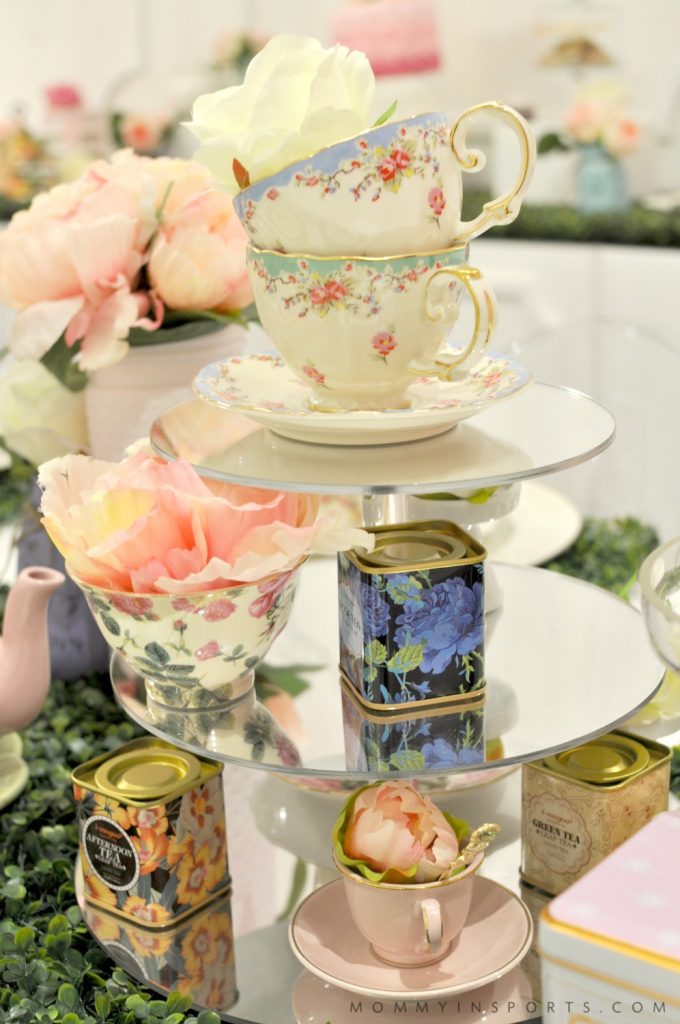 The idea for the boutique came to Adrienne when visiting Paris on her 29th birthday, her husband surprised her with a tea party. Since then it's been full steam ahead for Miami's ultimate mompreneur, who illuminates more love and light than any of the shiny baubles she now sells in her gorgeous space.
I had the chance to speak with Bosh at one of her preview events for Fox Sports Sun about opening the boutique and cafe, the elusive balance between motherhood and work, and what inspires her through adversity.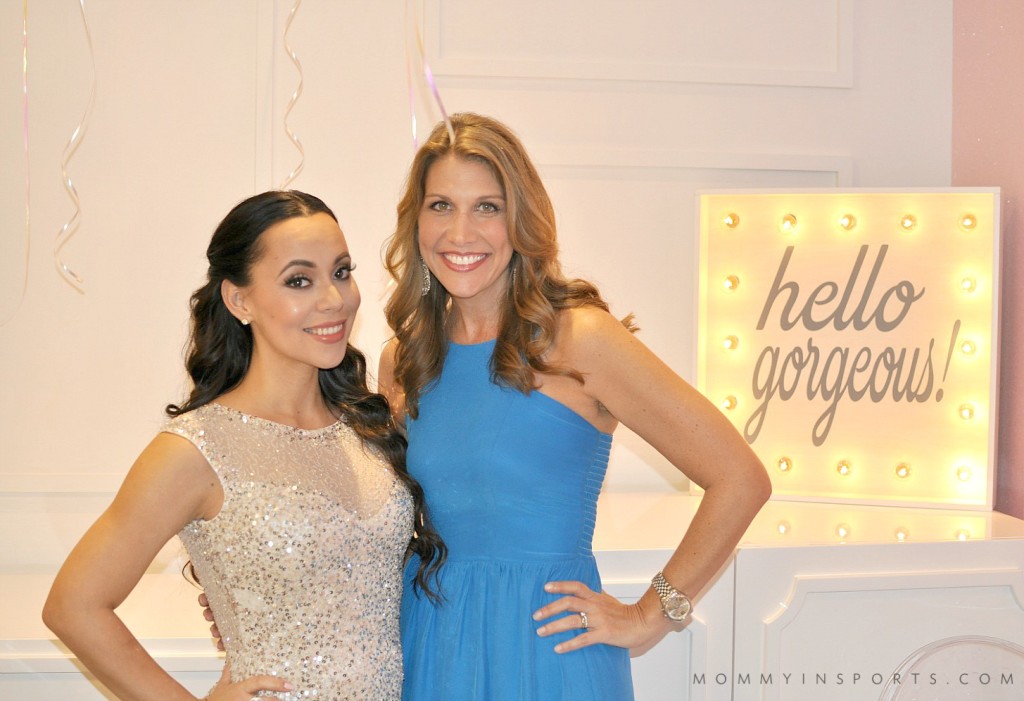 To those that haven't visited yet, what is Sparkle and Shine Darling?
Adrienne: Sparkle and Shine Darling is a haven and a space for women to come together in a place to shop, to celebrate, or to find a place for women to come to find a gift for themselves or a woman in their life.
But you can do more than just shop here – it's meant to be a party space as well?
Adrienne: We have three event spaces and a café, my goal is to have a space that you're not just coming in to shop, but you're coming to meet your girlfriends. You're coming to vent to them, you're coming to to tell then the new news…I look at it as a space that's a haven in the community for women.
Everyone sees you so put together, but how do you do it all? Be a mom, a wife, pregnant with twins, and open this amazing store?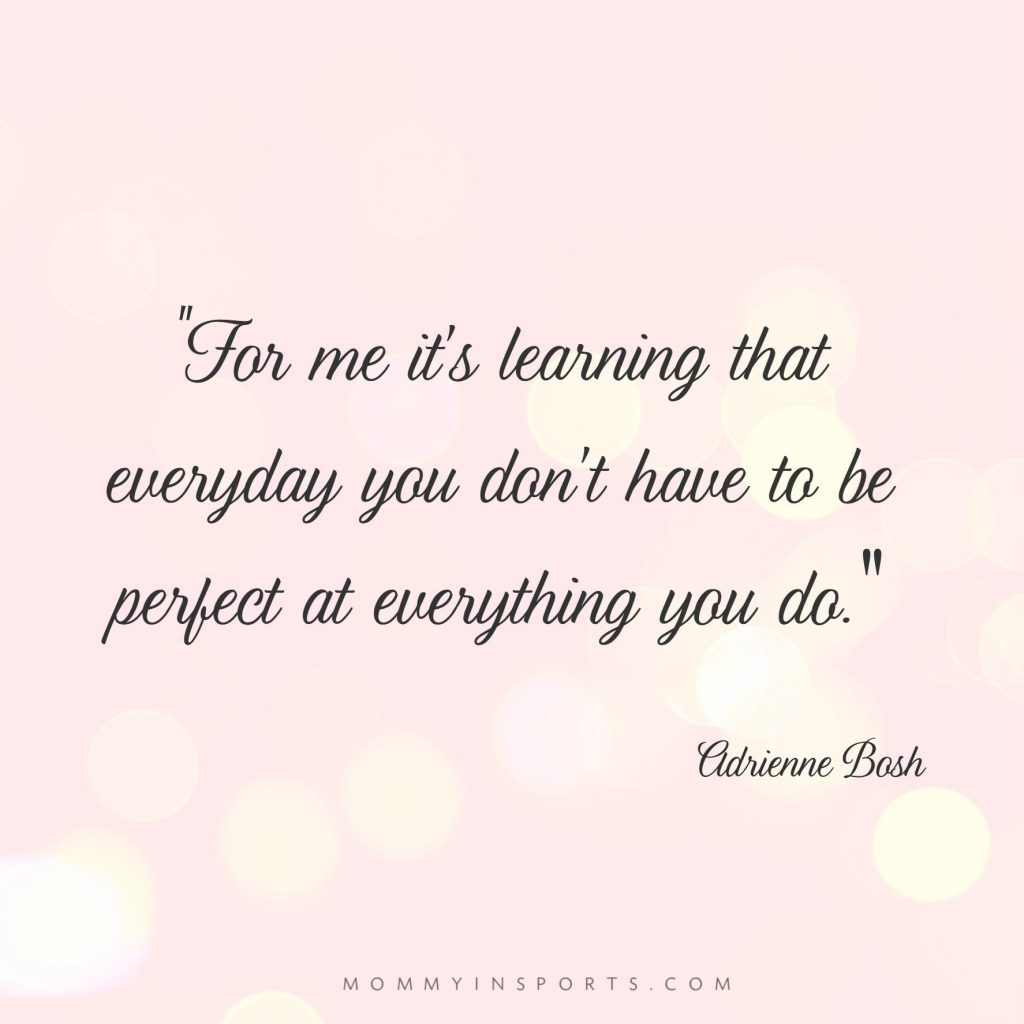 Adrienne: All moms have a way they fit in the work whether it's nap time, bedtime, or when the kids are in school, I get a lot done at night. I'm a night owl. For me it's learning that everyday you don't have to be perfect at everything you do. One day I might be amazing at being a mom, but I'm not an amazing entrepreneur that day, but that's OK. And then one day I'm an amazing entrepreneur, but I think that as long you're giving from your heart it doesn't matter.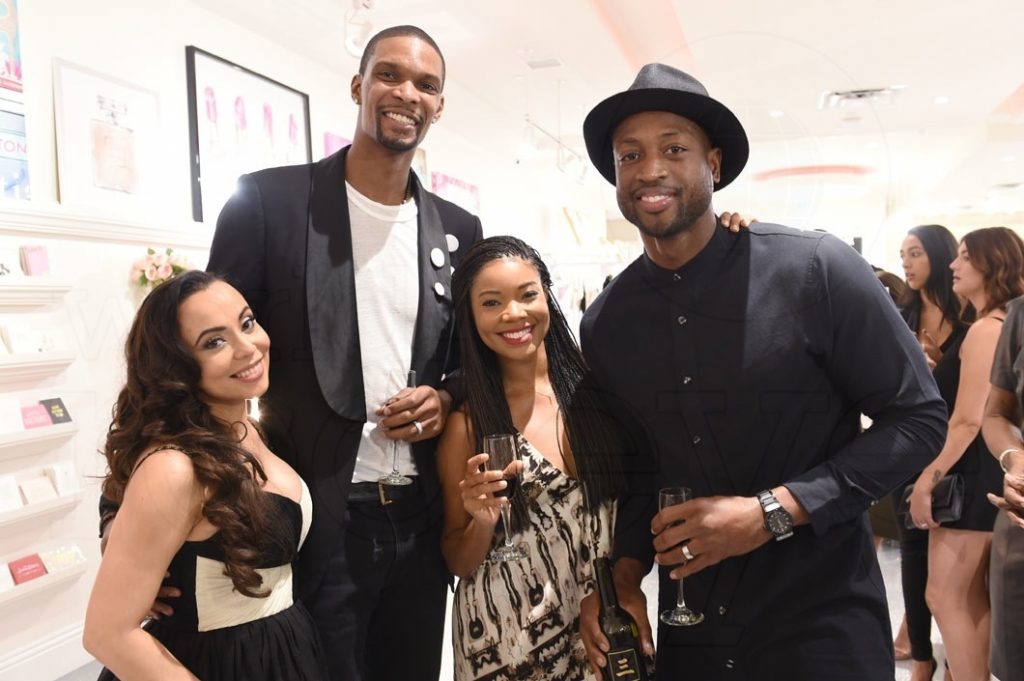 How supportive has your husband been?
Adrienne: He's been amazing! Chris has been there every step of the way, from cutting out pictures for my vision board, to literally his first day home from (training) camp he came straight here and brought me food. He's been extremely supportive, as he's said I've always supported him both professionally and personally, I know that he's happy to show that back to me now.
You and CB both love to read, name top 3 books that have influenced you?
Adrienne: The Mastery of Love, Girl Boss, Nice Is Just a Place in France, ummm there's more than 3! Girl Code that I was interviewed for, The Champagne Diet, The Alchemist, and The Four Agreements. All of these are available in the store, and every book in this store is something that I've read or something by the same author. I really don't carry much in the store that I don't personally enjoy or love.
I've hand selected all items, I've been the only buyer for the store. I literally have gone to buying shows, I've done stuff in the country…I've done stuff out of the country, I've hand selected everything to curate the collection. I know when a lot of things are coming in – people say, "oh we are getting a box of dog stuff? How does that go with sparkle and shine darling?" But I'm a dog lover so for me I had to have a dog section at sparkle and shine darling! It may not be the most sparkly, but I had to have it! So for me, I hand selected things I personally loved but things women would love as well.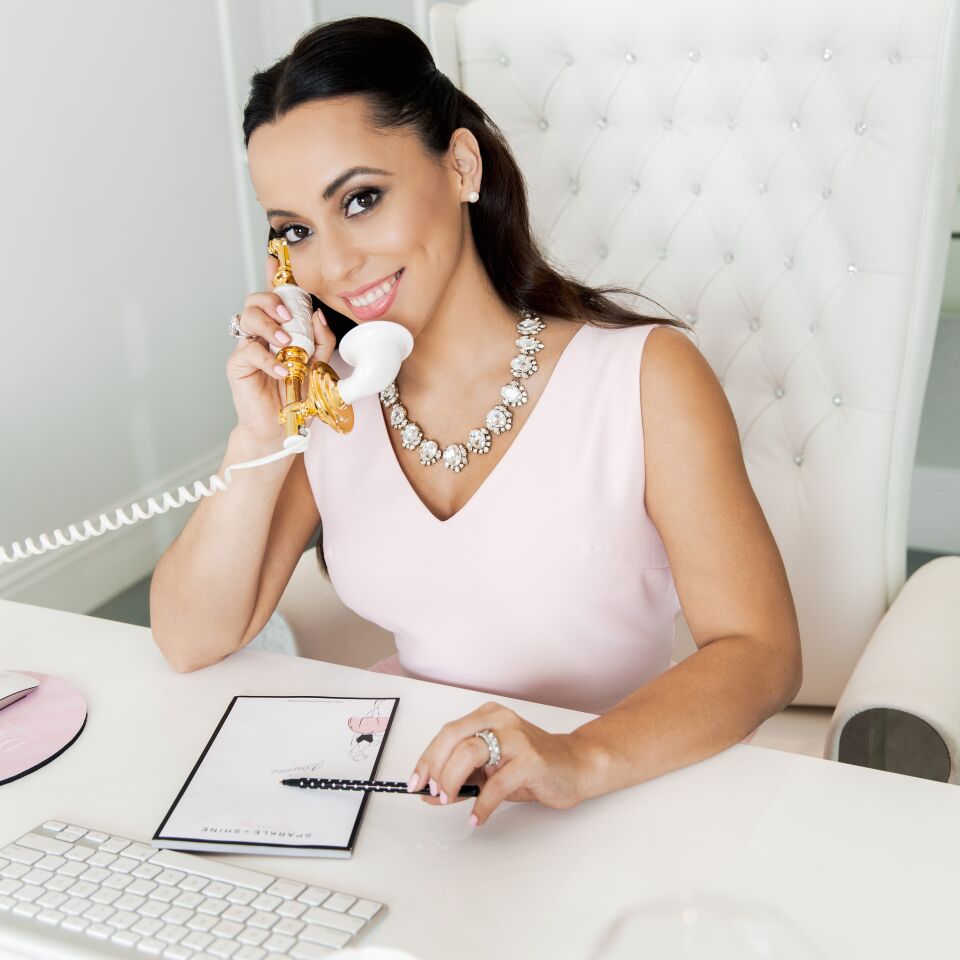 This is the first business you've ever started, what have you learned about yourself through this process?
Adrienne: I've learned that if it's not really your passion, you might not be able to make it to the finish line. So I can honestly say this is my passion, and that's why I made it to the finish line. You're going to hit bumps, you're going to hit moments where you feel like you're going to pull your hair out. The thing is if it's really your passion, you can get up and do it all over again the next day. So just like being a mom , when you hit bumps and you have those days, you get up the next day and you couldn't imagine not being a mom. And that's the same way I am with my store. So I would say as long as you're following something that's truly your passion, then stick with it and it will work out.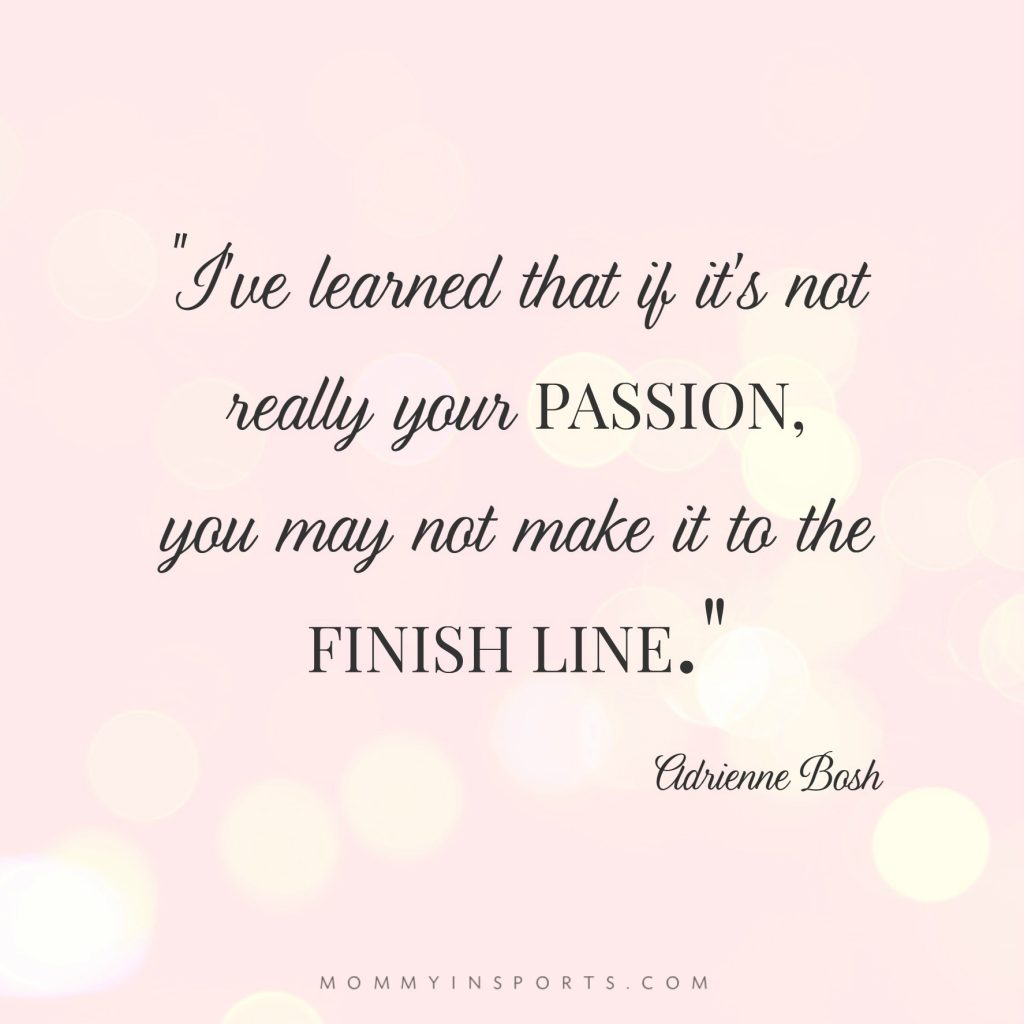 Speaking of moms, how scared are you to have twins?!
Adrienne: I think I'm a little overwhelmed by the idea, but we learn as we go. Same as the first pregnancy, so at least it wasn't my first! At least I'm coming into it with a little bit of an idea of what's going on. I've been able to juggle all of these things in my life, so I should be able to juggle twins!
As a shopper, a woman, and a fan of Adrienne Bosh and all of the positivity she exudes, I highly recommending visiting her beautiful boutique. And yes, you can afford it! I found items for several on my shopping list from funny coffee cups and adorable candles, to pens and bracelets for our girls. There truly is something for everyone and when you leave – you will feel just as luxurious as your surroundings. It's not just a store, it's an experience!