Remember what sleep was like before kids? Me either. Let me refresh your memory…eight to nine solid hours a night, sleeping in every weekend, and naps whenever you wanted….those were the days huh?! I don't know if I remember what it feels like to be fully rested, but I do know now that our girls are sleeping well, it's time for us to get our sleep back.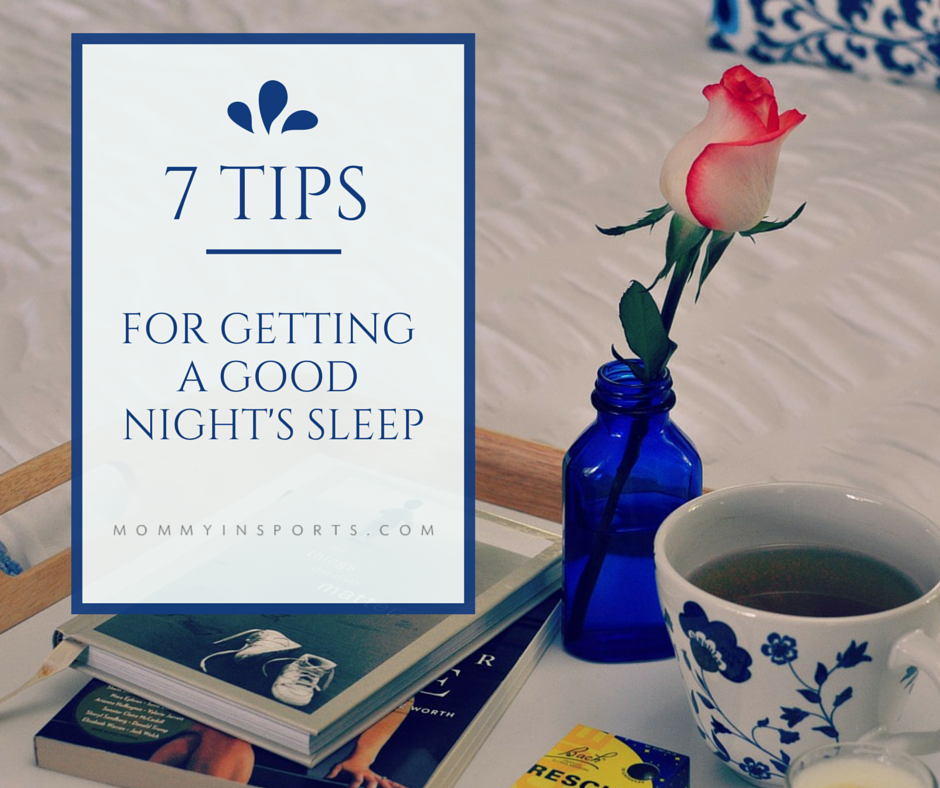 But finding that rhythm after years of night wakings and feedings, teething, and bed wetting can be challenging. Especially for over scheduled and super stressed parents whose minds race all night. I struggled with sleep after our first was born and was diagnosed with postpartum anxiety disorder. I would lay awake all night just waiting for her to wake up again to feed. After a few months of this I was a nervous wreck, and we sought the help of a therapist to help get me back into the realm of semi-normalcy. Sleep deprivation can totally throw your life out of balance, and shatter your coping mechanisms. A good night's rest is not only important for your physical well being, but for your mental and emotional health as well.
So what's an exhausted parent to do? Here are some of the things I learned that were helpful in creating an environment and mindset for a good night's sleep.
7 tips for getting a good night's sleep!
1. Create a Routine – Routines are key for getting our babies to sleep, and for us as well. I always try to do is prepare my body and mind for bed. First it's making lunches, coffee, and starting the dishwasher, and then off to my room for the rest of my nighttime ritual.
2. Hot Bath or Shower – When's the last time you soaked in a tub? A five minute bath can do wonders for your muscles and mind! Try adding a few drops of lavender oil for added relaxation help.
3. Journal, Make a List, or Read – Does your mind wander all night long with 10,000 things you need to do the next day? Write them down, as well as all of the other things on your mind! Think of it as a brain purge. Sometimes just getting these thoughts on paper has a way of helping you to process all of your to-do's, or all of your feelings. And reading not only takes your mind to other places, it usually makes you sleepy!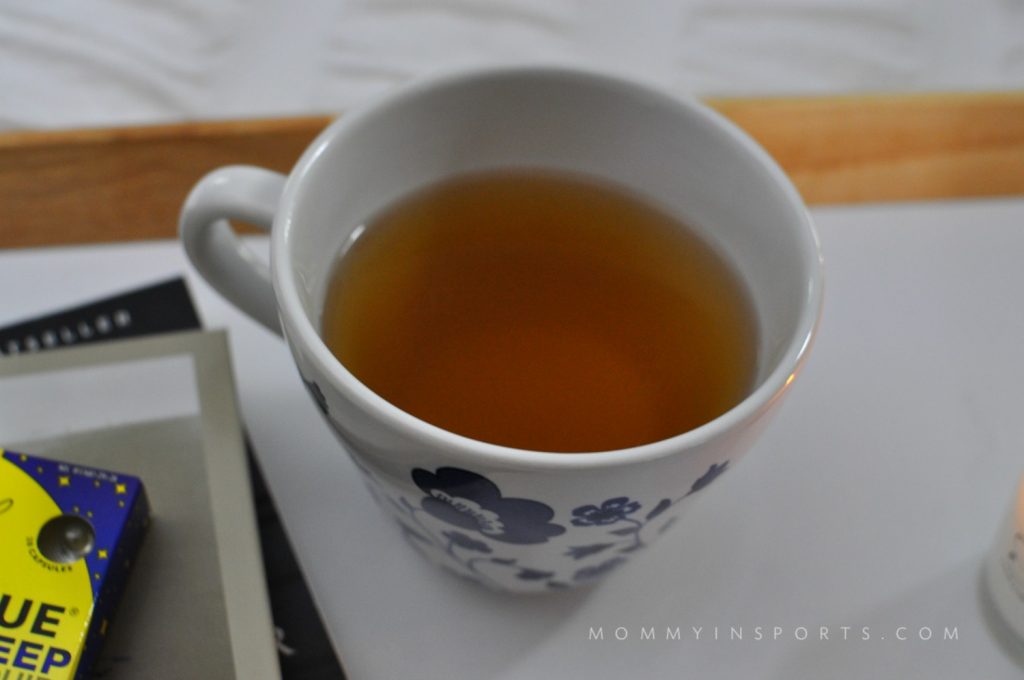 4. Hot Tea – There are so many varieties now that can help you sleep, but I find a nice cup of chamomile tea always does the trick!
5. Put Away the Electronics – Oprah Winfrey swears that televisions should not exist in bedrooms, but I can't cosign that. I do however leave my phone in the office at night…no social media or texting in bed!
6. De-Clutter and Simplify Your Bedroom – Do you get stressed out when you see a messy room? I do. But walking into a straightened room that you love at the end of a long day really can help to clear your mind. Try it!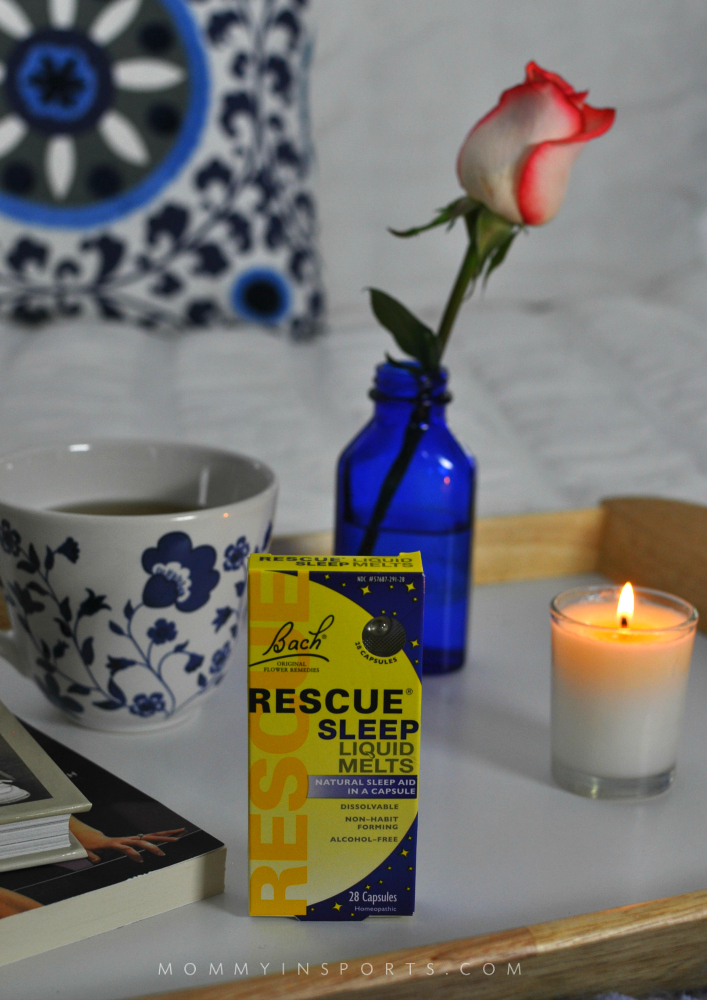 7. RESCUE Sleep Liquid Melts – Have you ever used any of the Bach RESCUE Remedy's? I have! When I started my paleo diet I used Elm to help me when I was feeling emotionally overwhelmed, and I sometimes take the RESCUE Pasitilles when I'm really busy at work. But I recently started using the RESCUE Sleep Liquid Melts and they are really helpful. They have a nice citrus flavor and dissolve in seconds, and are completely homeopathic and non-habit forming. It's a wonderful brand I've used for years and their stress formulas really helped me during infertility treatment. They are available now in the US at CVS, Walgreens, Whole Foods, Sprouts and wherever you find natural products! Bonus you can get a coupon here!
Good luck getting your sleep back, and I hope these tips inspire you to relax and indulge at night. Sweet dreams!
what helps you fall asleep each night?
I was selected for this opportunity as a member of Clever Girls and the content and opinions expressed here are all my own.