For those of you that blog, you know that blogging seriously is more than a hobby, it's a business. And if you don't blog…it takes more work than you can imagine to pop in a few photos and add 500 words or so! When I started this site in December of 2012, I had no idea what it would turn out to be. A mom blog? A sports blog? And some days I'm still not sure, but after a lot of tweaking, reading, and learning…I'm ready to get a bit more serious about what mommy in SPORTS is…and will be. That lead me to attend FLBlogCon14.
I heard about this particular conference from a friend and blog guru of sorts, Katy Widrick, one of the event planners. It was staged in my home town of Orlando, and on the weekend of my birthday, so it was the perfect time to head north for some Disney fun and learning. This years theme was Gotta Get Blogging, and I was thoroughly impressed with the schedule of breakout classes and caliber of speakers. Everything from Branding, Photography help, The 15 Commandments of Video, TV Tools, Content Creation on the Go, You Tube Tricks….you get the picture! I couldn't make it to every class, but luckily we can access all the slides of the presentations on FLBlogCon's website.
I thought it would be helpful to share some of the things I did learn at FLBlogCon14 to help anyone new to blogging, and encourage others to check out this supportive group.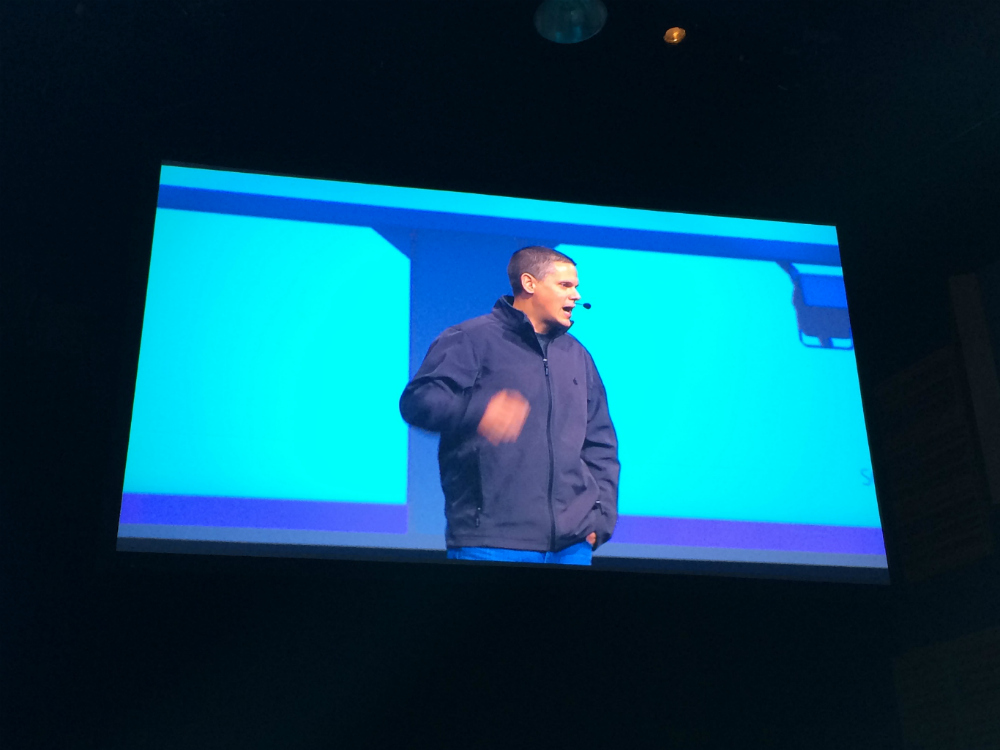 DON'T LET YOURSELF BE TAKEN ADVANTAGE OF
This was the message preached by keynote speaker Ted Murphy, founder of IZEA. He said,
I get offended when sponsors want bloggers to write about their products for free. Your voice is valuable and you deserve to be paid for it. Don't let yourself be taken advantage of!"
Can I get a hallelujah from the choir? This is a lesson that can help everyone, not just bloggers. It is so important to know your worth and ask for it. Don't be afraid to say no, and don't work for free! Your time is just as valuable and important as everyone else's. When in doubt you can always respond, "I'm happy to work with you – what's your budget?"
SOCIAL MEDIA IS YOUR BFF
I loved this point on one of the slides in the Branding class. 72% of people are on some sort of social media, and this is a huge market that several businesses, brands and blogs alienate. Sunshine Baker, a Social Media and Communications Consultant said, "you are running a business and promoting your properties, so set aside a budget for social media."
KNOW YOUR READER
This is a key point that's so basic, I'm not sure why I haven't identified this yet. But know who your reader is and write for them. Seems simple huh?
NEW APPS AND TOOLS
I was introduced to two apps that I love at FLBlogCon14, Snapseed for photo editing and iWatermark. Try them! As you know, gorgeous photos are essential to a successful site.
I also loved a presentation by Jen Cook of WUCF in Orlando. She shared some great sites to add pizzazz to blogs: Storify.com curates content, Quickmaps.com, and piktochart.com for those cute info graphics you see.
GET OUT THERE AND MEET PEOPLE!
Whether it's events,or social media or blog conferences, it really is so helpful to step out from behind your computer and meet others like yourself. I wasn't able to stay for the whole day at FLBlogCon14, but even in a short time there, I was able to meet a lot of people and get some great tips. I even stayed after some of the classes to get one-on-one recommendations from industry leaders. And if you do go to a conference, have your business cards and media kits handy!
A huge thanks to Bess who runs FLBlogCon14 and her entire planning team, including Katy Widrick for encouraging me to come. It was an excellent day of learning that gave me a new perspective on what blogging can be and beyond. It was inspirational, motivational, and most importantly fun. The only downside was I missed the cupcakes…damn! Does Gigi's deliver?