It feels like summer has been in South Florida for months already, and I just started shopping for shorts and other cute outfits to hang out with the kids. Of course, I have no idea what's fashionable for a 40-something mom who is either working, or playing, or both, so I asked my friends at my FAV boutique in Ft. Lauderdale to school me on some of the hottest summer trends. You know, ways we can mix in and spice up what we already have, and still feel like ourselves!
Since I've never been too fashionable, I rely on the owners of Lilac And Lillies, Michelle, Kelli, & their Stylist Kelsey to dress me for Miami HEAT broadcasts, blog appearances, and red carpet events. I love that they have everything at Lilac And Lillies from bathing suits, to dresses, to adorbs jewerly and accessories! One stop shopping if you live in the area. Here are 5 easy summer trends busy women can rock!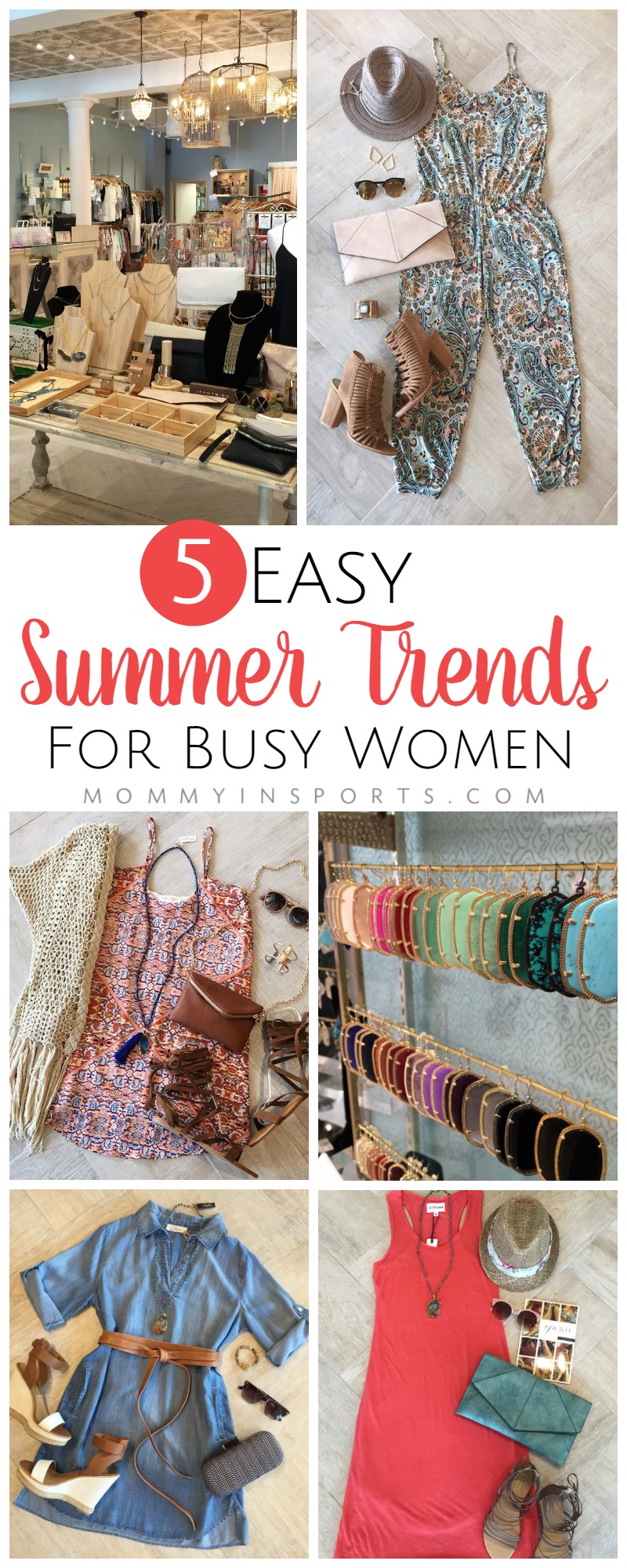 5 easy summer trends for busy women
Trend #1 Chambray
Chambray is everywhere this summer. It is an awesome lightweight alternative to cotton, and gives you something different to wear other than tanks or t-shirts! I own the tank denim dress (above right) made of TENCEL® fabric. TENCEL® is a sustainable fabric regenerated from wood cellulose, and basically the softest denim on the planet! It's more absorbent than cotton, softer than silk, and cooler than linen. Perfect for the summer right? I think everyone needs a denim dress for summer or fall. It's great for work or date night with a pair of heels, or if you're tired of shorts you can pair it with sandals for a play date or lunch with friends! I wore this one to an appearance at Macy's Dadeland Mall.
Trend #2 Back to Basics
Good news friends, simple is once again hot and fashionable. (Thank goodness!) Buying the basics is a great way to get longevity out of your wardrobe. You can mix and match basic and solids tees, shorts, skirts, and dress them up with trendy accessories like fringe or tassle necklaces, or metallic shoes. Pairing a classic white tee and cargo's with an updated espadrille sandal is a great way to embrace a trend without going overboard. And come this fall, just dress either of these up with a blazer! (I have the necklace on the left in nude, it is AWESOME!)
Trend # 3 Boho Prints
Boho prints are a classic summer trend, and a great way to had some fun patterns to your wardrobe! Try a chic boho printed swing dress, it's a great lightweight piece that is perfect for those hot summer days. If you don't like wearing prints, try accessorizing with a boho scarf or handbag. For those of us living in warmer climates, we can even carry this trend into fall by pairing it with knee high or ankle boots, vests and jackets.
Jumpsuits
Jumpsuits have been around popular sine the late 60's-70's, but over the past year there has been a huge demand for these one piece outfits. Depending on the fabric, you can dress a jumpsuit up for date night or dress it down with sandals for a busy day of running around. This one piece outfit is great for mom's on the go who do not necessarily have time every morning to put together the most fashion forward outfits. Jumpsuits come in an array of styles between wide leg, to a more tapered and fitted style fabric ranging from silk to linen. I personally haven't embraced this trend because of my hips, but may give one a whirl!
Pop of Color Maxi
Maxi's are a staple in my wardrobe and something most women and moms can't live without! They are so versatile and can be worn from day to night so easily! You can add a blazer or denim jacket with heels for work, or pair it with sandals and a trendy necklace for play like above! I only own dark maxi dresses, but am obsessed with this one! Plus it's made by Olive + Oak, who also made one of my FAV white hot dresses I wore during the HEAT playoffs. Get it HERE!
other lilac and lillies finds I wore!
I also LOVED this one, so pretty, wore it during the 2016 NBA Playoffs.
And check out this tank top! Super comfy!
and dress I wore from Lilac And Lillies to the Miami New Times BEST OF Party when I won BEST BLOG MIAMI.
For my friends in South Florida, I highly recommend this quaint store right across the street from Galleria Mall in Ft. Lauderdale. Their staff is so helpful, and I love the vibe inside, kind of like Sparkle and Shine Darling but more centered on clothing!
The store was opened seven years ago by Michelle DiMarco and Kelli Krystynak, and has reasonably priced dresses, tops, skirts, jackets featured alongside gorgeous accessories and wonderful gifts. You might even see the store featured on TV, as it plays host to several reality shows like VH1's "Basketball Wives", and was voted "Best Boutique" by Gold coast Magazine three years in a row!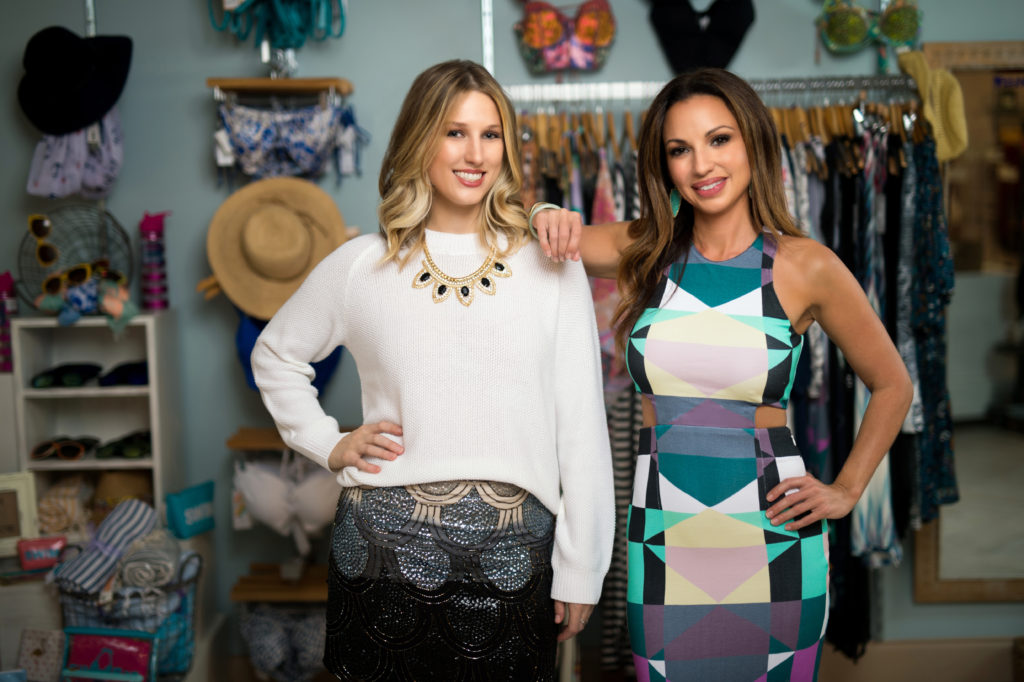 And if you don't live down here, no worries, if you see anything on their Insta account, just call the store and order it! They should have online ordering back up soon!
Hope you are as inspired to embrace these summer trends as I was! Happy Summer! Please give us a LIKE on Facebook! And if you liked this post check out The Top 5 Things Every Woman Needs in Her Closet!