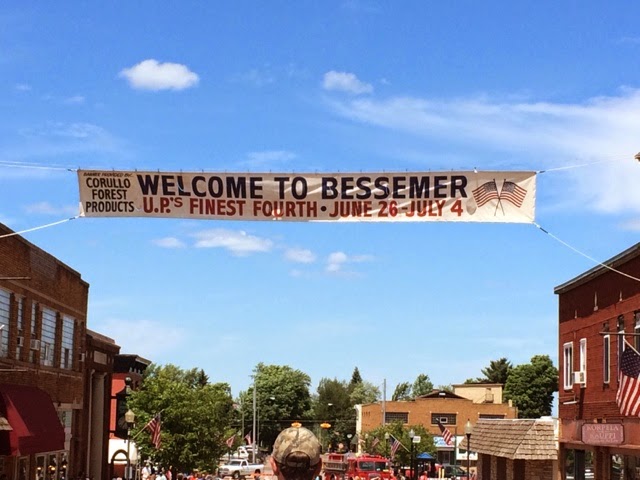 Ever heard of Bessemer, Michigan? Me either until I met my husband. It's in the UP (Upper Peninsula) of Michigan near the Wisconsin border, population 1,900. This is where my mother-in-law grew up, and they seem to have a family reunion around the 4th of July every few years. We get up here maybe once a decade, but decided to bring our girls here for an old fashioned Independence Day celebration.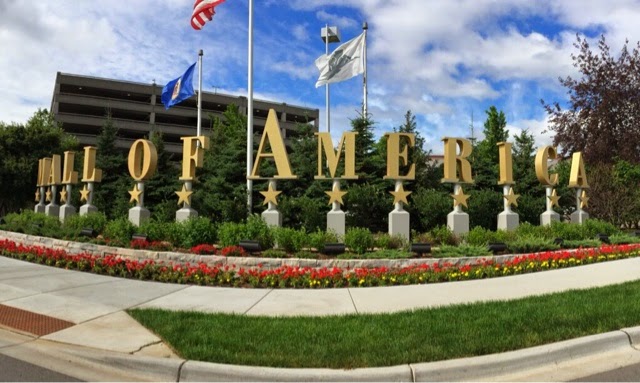 We flew in to Minneapolis and spent the night across from the Mall of America. I mean come on, this is like the mecca of shopping! We rode the rides and I poked around a bit, and met one of my favorite bloggers Echo from Domain of the Mad Mommy.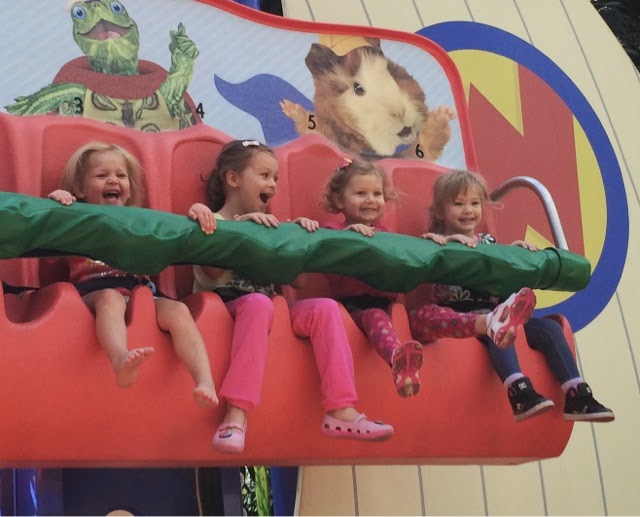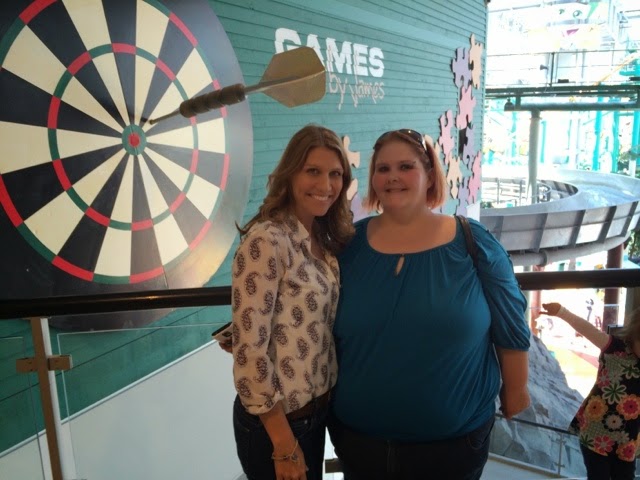 Then we were off to see the Yoopers (UP get it?). Five hours and six potty breaks later we made it. And the scenery, weather, and big time small town celebration didn't disappoint.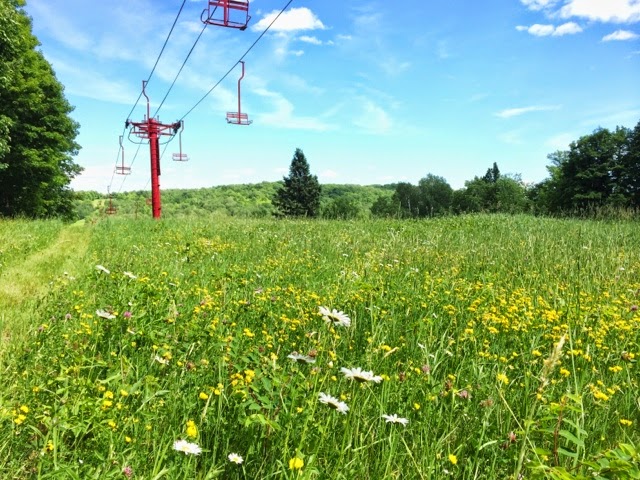 We of course stayed on the slopes of Big Powderhorn so I could get my nature fix. And hikes in!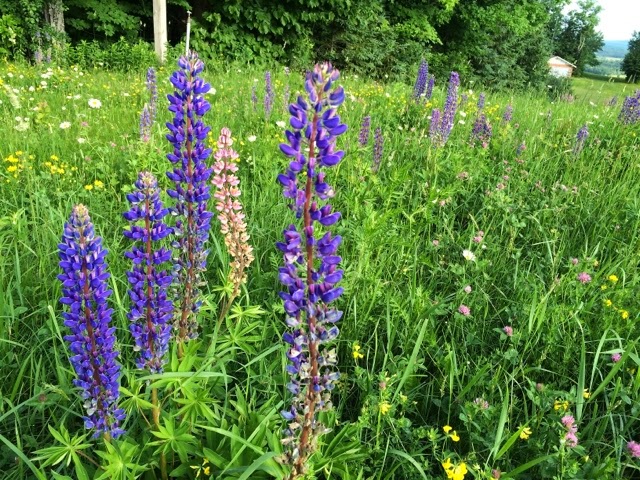 My favorite family holiday, the 4th of July was jam packed starting at 9:00 am with the races. Emy and Lila did well…and little Emylia even won a whole dollar!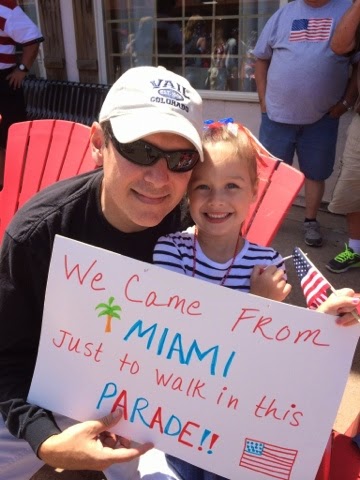 Of course there was a grown up parade at 7:00 pm after a delish family barbeque, then the big fireworks at 10:00. We didn't make it that late but we were lucky to be able to see them from our chalet over the mountain ridge. And it was a spectacular show!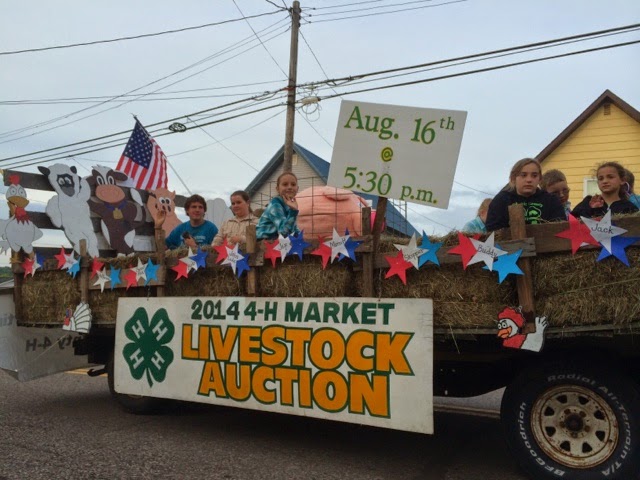 There are lots of other fun outdoor activities in this area as well. We took the chair lift up to Copper Peak to see the largest ski flying hill in North America.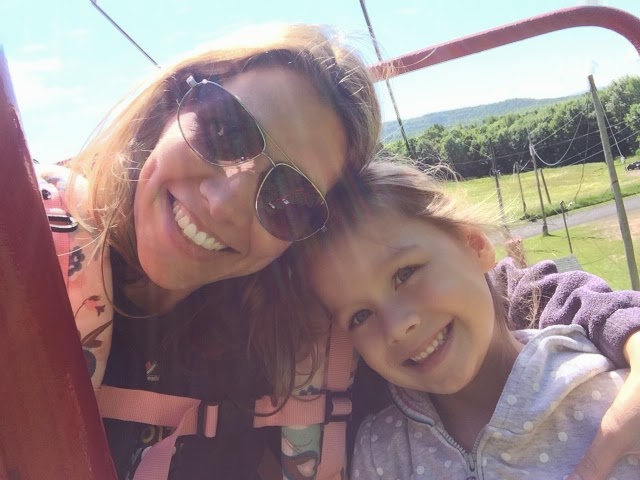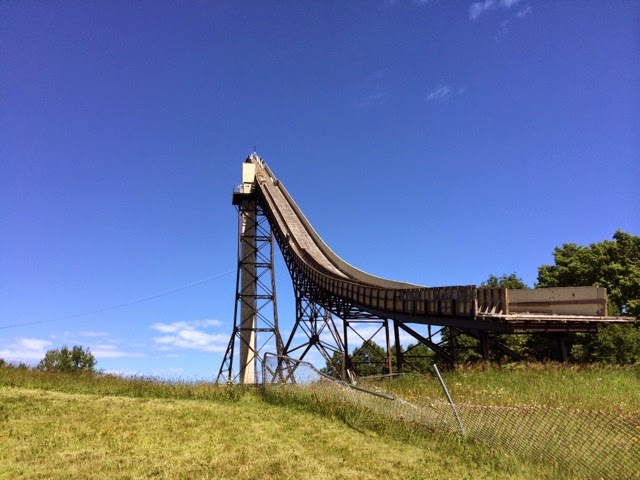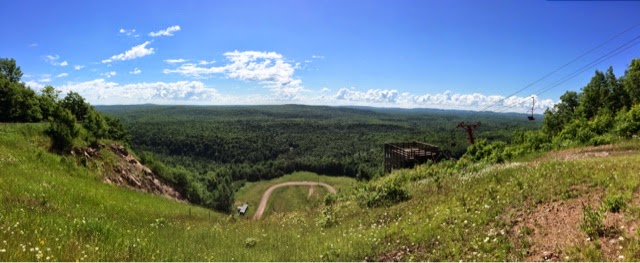 Can imagine jumping off that ski jump and flying over this hill? No thanks.
Bob taught the girls how to skip rocks on Lake Superior.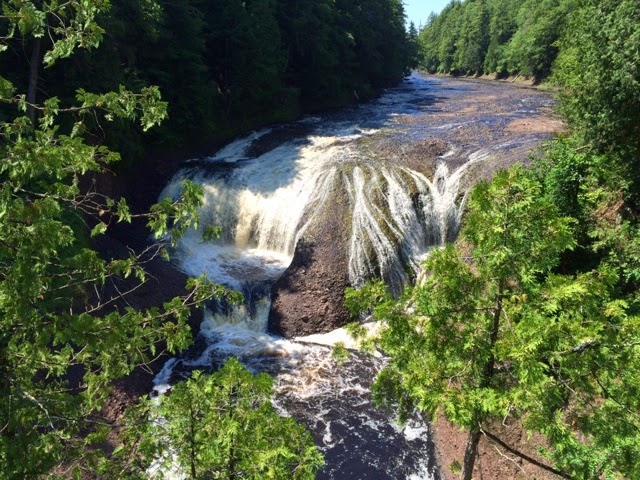 It's remote and swarming with lots of critters, but really a charming small town with a big heart. And you can't beat the hospitality of the Yoopers…eh?
What was your favorite part of the 4th of July?