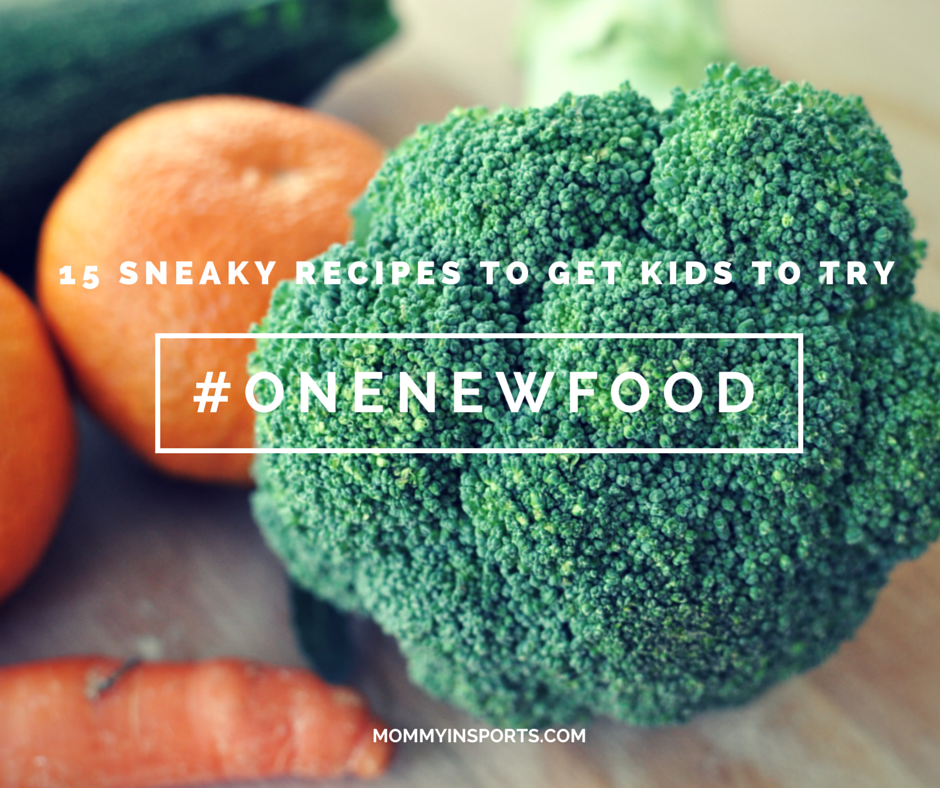 I've read probably every post ever written on picky eaters…and tried almost everything. We've picked a new color food each week, we've cooked together, and we've even let our children choose their meals. And through this one new food journey each time something different is on our girl's plates…cue the water works. Sometimes don't you feel like giving birth was easier than feeding your kids?
I mean if Jessica Seinfeld's deceptions went global as a bestseller – surely there's got to be something to this right?
This month was all about that, deception. I mean I've always added a little avocado to their breakfast smoothies but why not take it one step further? Let's hide the good stuff in everything! I tried spinach one morning, kale another, and even started new juices for breakfast. And you know what? They drank them. Ne'er a peep to be heard or a raised eyebrow at the different consistency.
After mastering breakfast options we moved on to dinner by adding zucchini, mushrooms and spinach to their spaghetti sauce and meatballs, and of course we tried different types of muffins. The bottom line is – if you hide it and they don't know it's there….they'll eat it. I don't know why I resisted this technique in the past, but it works. Kind of like what all those moms have been telling me, don't make it a big deal and they'll eat it. And guess what…they finally ate broccoli. In a juice and plain. Can I get an Alleluia?! (If you don't know why I'm so excited about broccoli, I put sprinkles on it last month.)
Since these covert operations have helped a bit, I thought I'd share a few more great recipes to help get your kids eating a bit healthier. I mean you can even hide black beans in brownies…and they're good!
15 Sneaky Recipes to Get Kids to Try One New Food
A Quick Start Guide To Juicing For Kids (Carrie Elle)
Kid Approved Green Smoothie (Pretty Wellness)
Fruity Green Smoothie (Carrie Elle)
Chocolate Berry Bliss Smoothie
Mango Muffins (Play 2 Learn with Sarah)
Sweet Potato Fries (The Pioneer Woman)
Red Beet Pancakes (Weelicious)
Pasta and Meatballs with Hidden Veggies (Shine On)
Butternut Squash Mac n' Cheese (Naturally Ella)
Deceptively Delicious Chicken Nuggets (Food.com)
Cauliflower Chocolate Cake (Chocolate Covered Katie)
Black Bean Brownies (Chocolate- Covered Katie)
Also check out these recipes from Oh Honestly – this month she tackled one of our new favs spaghetti squash! And we have two awesome new bloggers who are daring enough to try one new food, so stop by and see what Gym Craft Laundry and The Mad Mommy were cooking up this month!
Giveaway Time!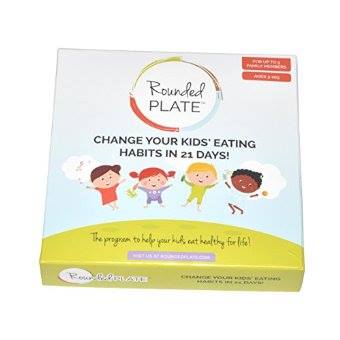 And if these don't work we have another idea! Wanna make eating one new food fun?! How about this game The Rounded Plate?
The Rounded Plate is a 21-day program that uses incentives when kids and parents meet their daily and weekly goals of healthy foods. Meaningful incentives can be family activities like a trip to the park or a small prize for saving bonus stickers. The entire family's progress is visibly tracked on a common Rounded Plate scoreboard. Bottom line your kids are competing…and who doesn't want to beat their brother or sister?
You can win this game by entering below! Don't give up…keep trying those one new foods! Please tag us on social using #ONENEWFOOD! I love seeing success stories and learning from other parents so please let me know when you try your food. Connect with me on Facebook, Twitter, or Instagram!
a Rafflecopter giveaway

Giveaway | Rafflecopter 🙂
www.rafflecopter.com
what will you try with your kids? please click below!