It's safe to say like the rest of the world, I'm obsessed with the hit show Fixer Upper on HGTV. It all boils down to Chip and Joanna Gaines and their authenticity. They are real, talented, genuine on-camera, creative, and do phenomenal work. I've always loved the more modern farmhouse white kitchen look, and Joanna's impeccable style really shines through.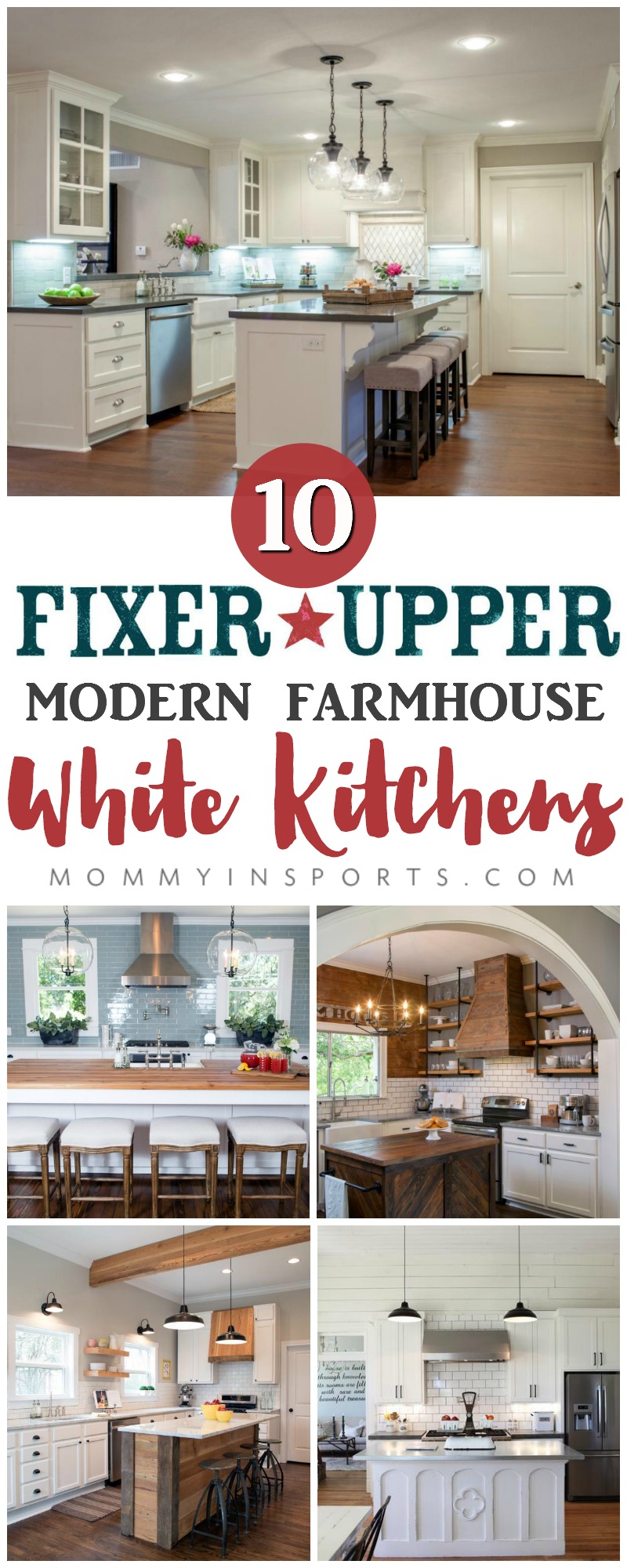 Our kids also love the show, and binge watch it with me on Sunday mornings. Our youngest loves Chip, and our oldest is dying for us to have a Fixer Upper house. Lucky for her we had a little flood, which is enabling us to get the kitchen of our dreams.
The ironic part is my vision board. What's that? Each year (except this one – I'm behind we had a flood ok?!) I make a vision board and cut out pictures of what I want our life to be. Apparently last year I put a picture of a modern farmhouse white kitchen on my board, more specifically a Fixer Upper white kitchen.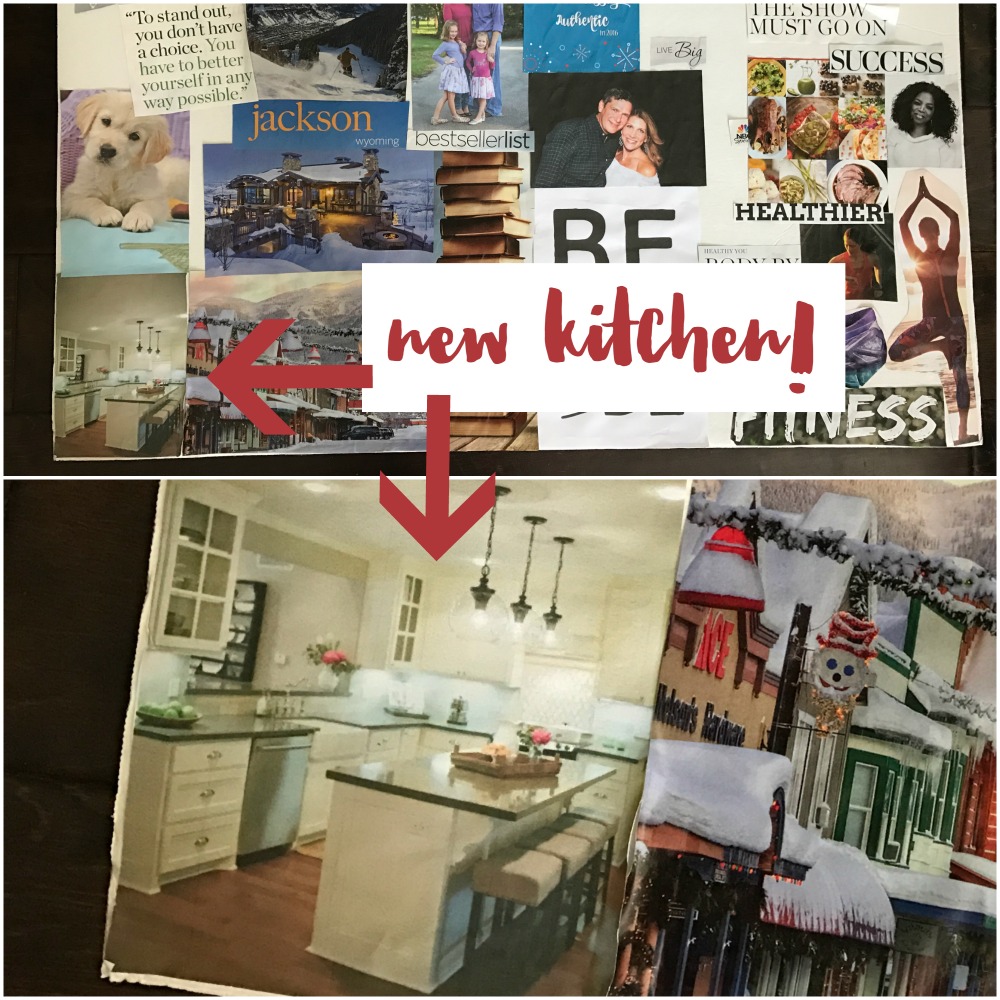 I had forgotten about the vision board, as it was shoved behind my desk. And a few weeks after the flood I found it. Unbeknownst to me, I had chosen most of these elements sight unseen for our remodel, which still gives me goosebumps. We have white shaker cabinets, farmhouse sink, the cutout over our backsplash, similar lights, concrete quartz countertops on our surrounds, and the same barstools! (Work still pending of course.)
So I thought I'd share are some of my favorite modern farmhouse white kitchen ideas all inspired by our favorite show Fixer Upper. I can't wait to visit Waco, TX soon with some of my friends to see Magnolia live and in person. Thanks to Hampton by Hilton, I'm once again part of the Ultimate Seekender Team, and of course I chose to stalk travel to Texas for a little design motivation from the home gurus at Magnolia! Looking forward to antiquing, shopping, and hanging with grown ups for a weekend getaway with some of my favorite girls. I have to say I was also completely moved by The Magnolia Story, and can't wait to see some of the landmarks in the book. (Highly recommend this read!)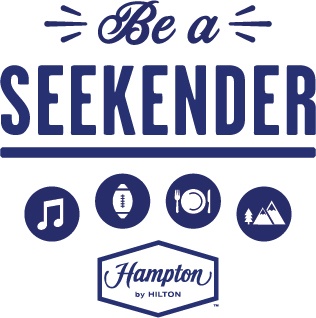 10 fixer upper modern farmhouse white kitchen ideas
The Harp house is one of my all-time favorites on the show. I love this huge pantry and custom reclaimed wood island created by the owner of the house and Joanna's top carpenter Clint Harp.
Holy light fixtures! This is such an amazing statement in the kitchen.

I've never been a huge fan of open shelving, but this backsplash in the Childress house is beautiful!
Once again I love the light fixtures and the accent of the hood. So quaint and clean, especially with that wood beam!
This kitchen is a dream! The warm custom wood elements balanced with the clean tile and cabinets are so pretty.
I love the darker countertops here juxtaposed with the elegant light fixtures and antique scale. So light and airy!
I wish I had the courage to pick a colored glass backsplash! This is so contemporary and I'm obsessed with the butcher block island.
Remember when Chip tried to put a coffee bar in this kitchen? I've always loved the farmhouse sink, but the brick is next level country cottage chic! The antiquing on the island is perfection.
And here is the Gaines' gorgeous kitchen at the farmhouse. It's so simple, clean, rustic, and chic! And was surprised to see they chose concrete counters, which we are doing on our counters surrounding the island.
I hope these Fixer Upper kitchens inspire you for your remodel as much as they've helped us! And if you too are thinking of heading west for your own Seekender Magnolia vacation, don't forget to check out Hampton by Hilton.
For more remodeling inspiration, here are my favorite Fixer Upper inspired kitchen lights!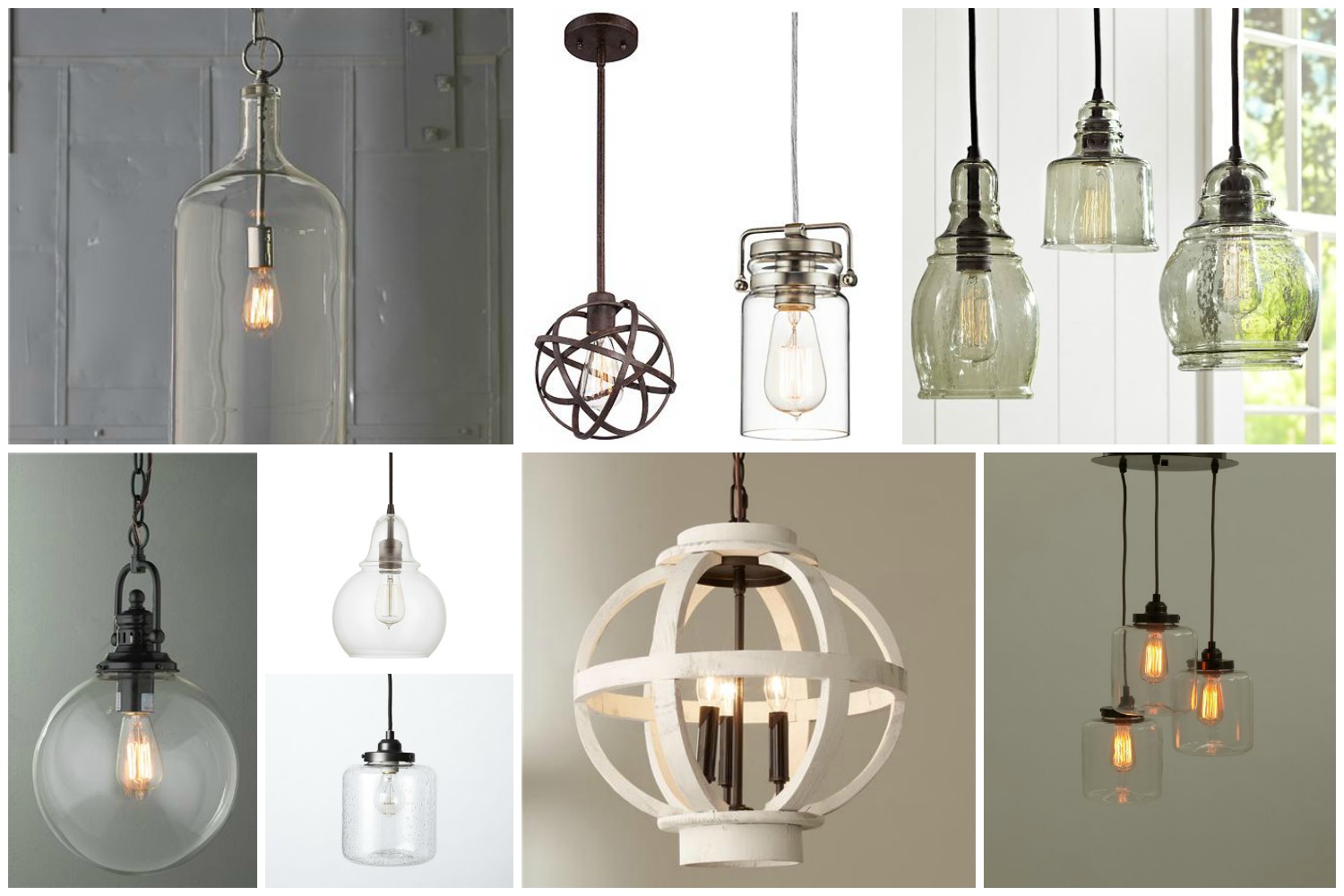 Also, check out my recent trip to the home of Fixer Upper, Magnolia Market! Everything you need to know if you are going to visit the silos!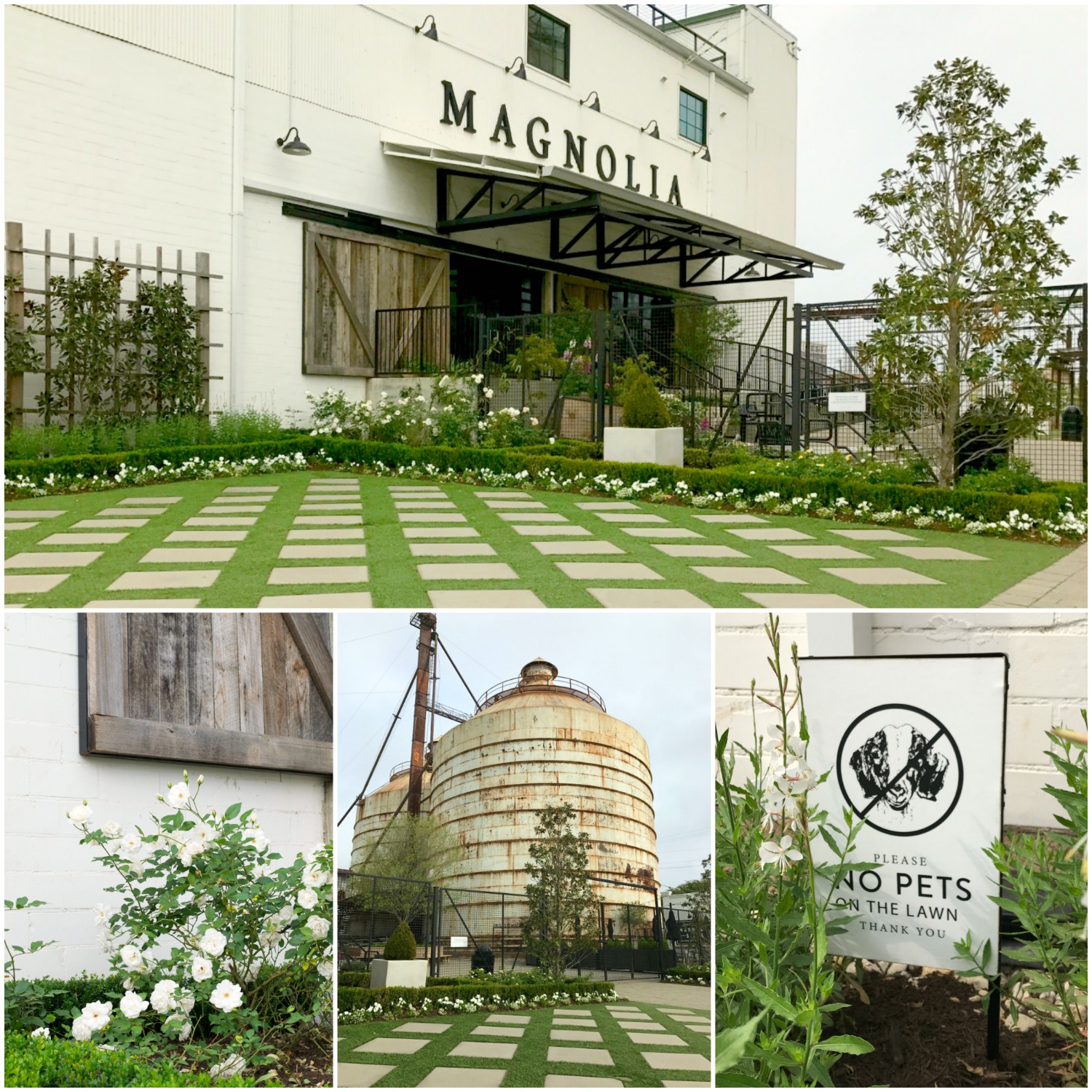 And if you go there, don't forget to check out the Silos Baking Co.!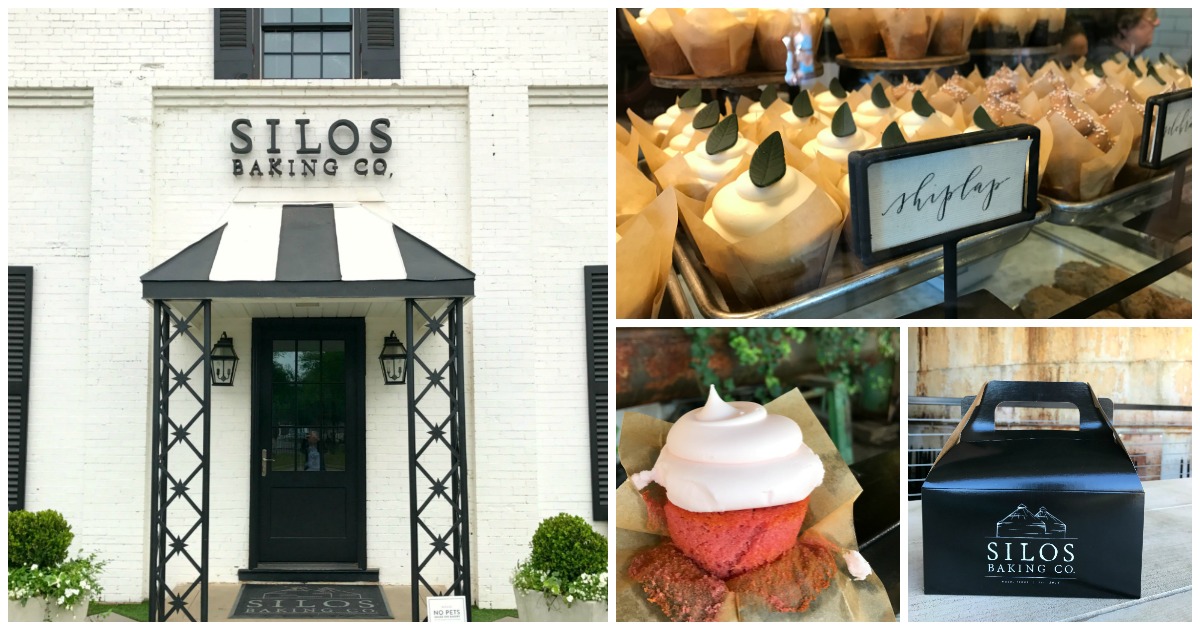 You might also like a recent DIY project we did in our daughter's room!