Valentine's Day was supposed to be a day that we celebrate love. But instead, our community was shattered due to the senseless shooting at Marjory Stoneman Douglas High School in Parkland. We watched the news stunned to see 17 innocent lives lost. We waited as parents desperately tried to find out if their children were alive. And we prayed that the gunman would be found and caught. We weren't the first community to endure this tragic pain, but we hope to be the last.
It is a sad reality that we live in a world now where our children, all over the United States, know the difference between Code Yellow and Code Red. Students regularly participate in lockdown drills and are adept at hiding in a bathroom or a broom closet, as quiet as a mouse- some – even younger than five-years-old.
After processing what happened in Parkland just two weeks ago, listening to their students inspire our nation, and speaking to the father of an MSD student who was shot four times, I asked myself, "How can I help?" I felt their pain. I wondered, could our school be next? I knew it was time do something.
When I was scrolling through Facebook after the horrific shooting, I read a blog post written by a teacher and how she gives her students lollipops during lockdown drills. I immediately nodded and thought about how I do the same, give our girls lollipops when we travel. It soothes them, helps their ears when we fly, and does keep them quiet for a bit while they enjoy the rare treat.
As soon as I read that article I knew that's what I could do – work to get lollipops donated to every class in elementary schools across the country. And that's why I decided to create Lollipops for Lockdown.
If you would like to ship us lollipops, here is an Amazon Wish List!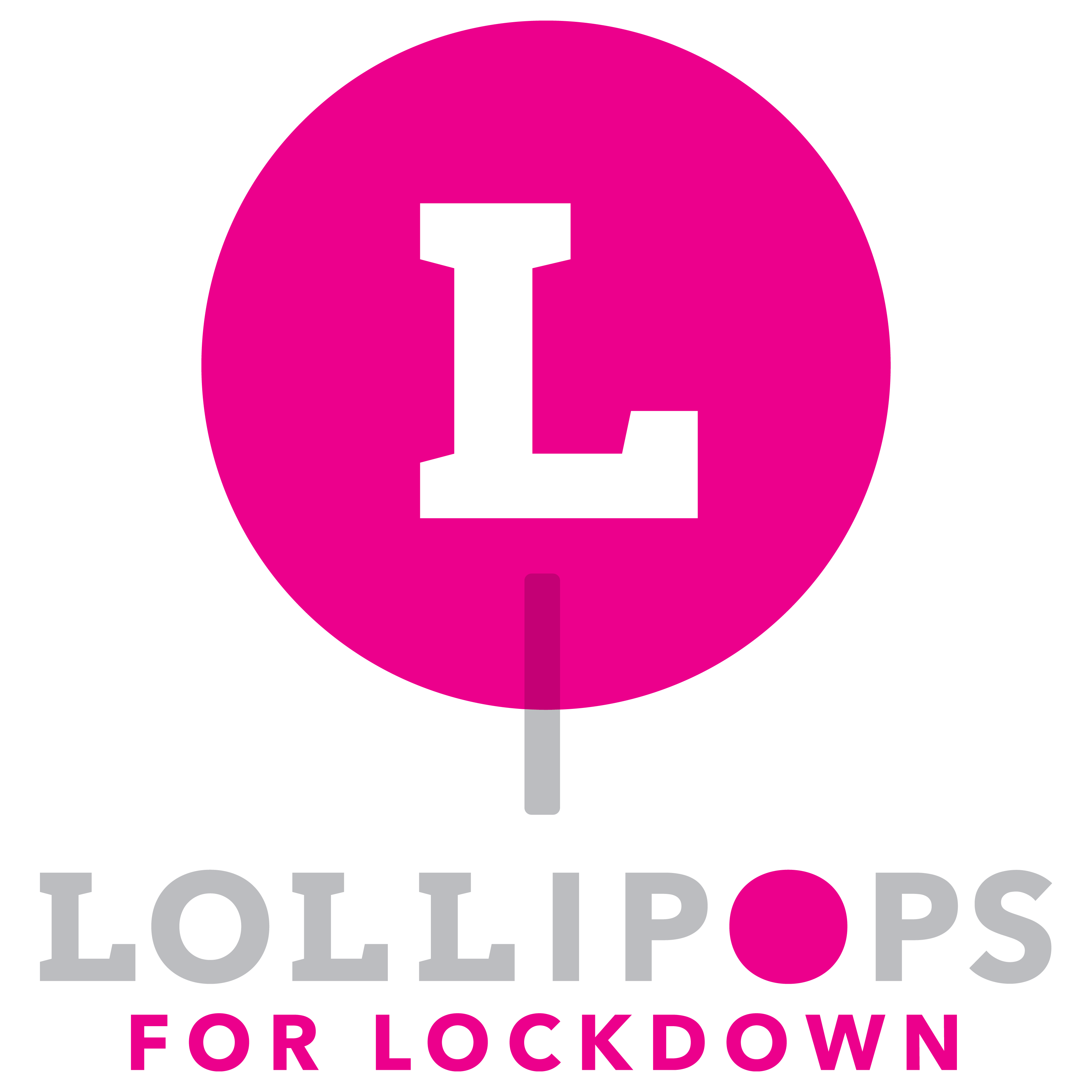 I know that as parents we are nervous about the safety of our schools, and we hate that our babies have to endure lockdown drills and active shooter drills, but this is our current reality and Lollipops for Lockdown is something small we can do to make these simulations more bearable for students and faculty.
I spoke to our girl's teachers and the principal and all three confirmed that yes, they would indeed love lollipops for the students during lockdown drills. The teachers even admitted that they normally buy the kids cookies or other treats personally for these drills. Our teachers do so much for students, I thought the least we can do is get them some lollipops!
I went straight to my Trader Joe's after school and they generously gave us enough lollipops for an entire elementary school. It was that easy! So now we want to do more.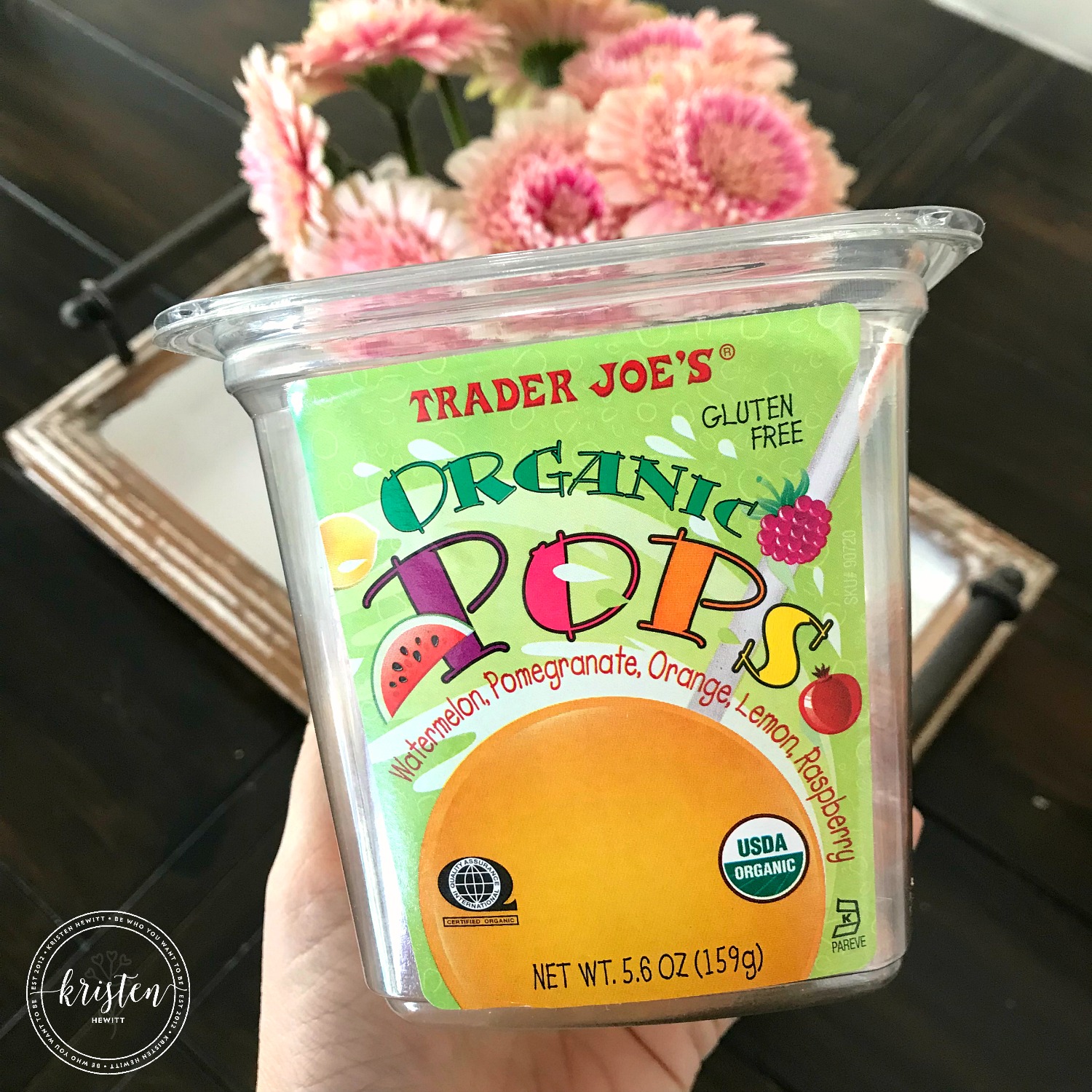 Our goal is to collect enough lollipops for every elementary school in Broward County, roughly 112,000. If we accomplish that then we'll begin collecting for middle schools, and if we surpass that, we'll move on to other counties in Florida and beyond.
Let's give the teachers an easy way to soothe our children. Let's show our schools that we love and appreciate everything they do for our kids. And let's do something small that can ease and serve our community. Yes, we want a safer world; and yes, we want all the schools in the country to become more secure. But in the interim, we can all do our small part to keep our kids comforted during this tumultuous time.
https://www.facebook.com/173962603233406/photos/a.175366073093059.1073741828.173962603233406/175480183081648/?type=3&theater
HOW YOU CAN JOIN #LOLLIPOPSFORLOCKDOWN
If you too would like to join the #LOLLIPOPSFORLOCKDOWN movement for your school, community, town, or county, here are four easy steps!
1. Please LIKE our FACEBOOK PAGE and share! There you are able to download a letter that you can take to any business to ask for donations of lollipops for your school. Please note you will likely be asked to provide your school's 501 C3 form. (letter also included here!)
2. If you would like to collect donations from parents at your school, first check with your principal or superintendent to see if parental donations are allowed. If they are, please use this two printables to put on your donations boxes.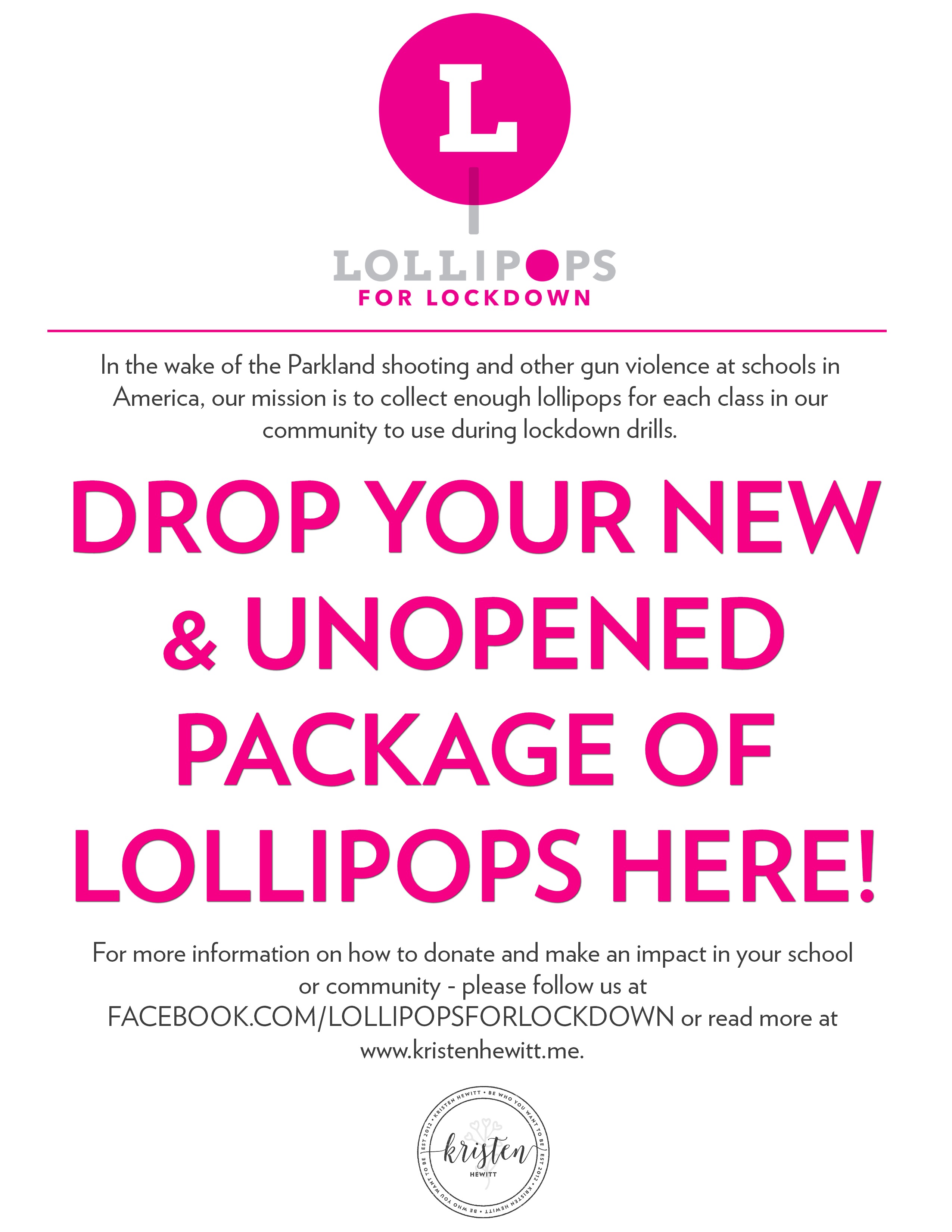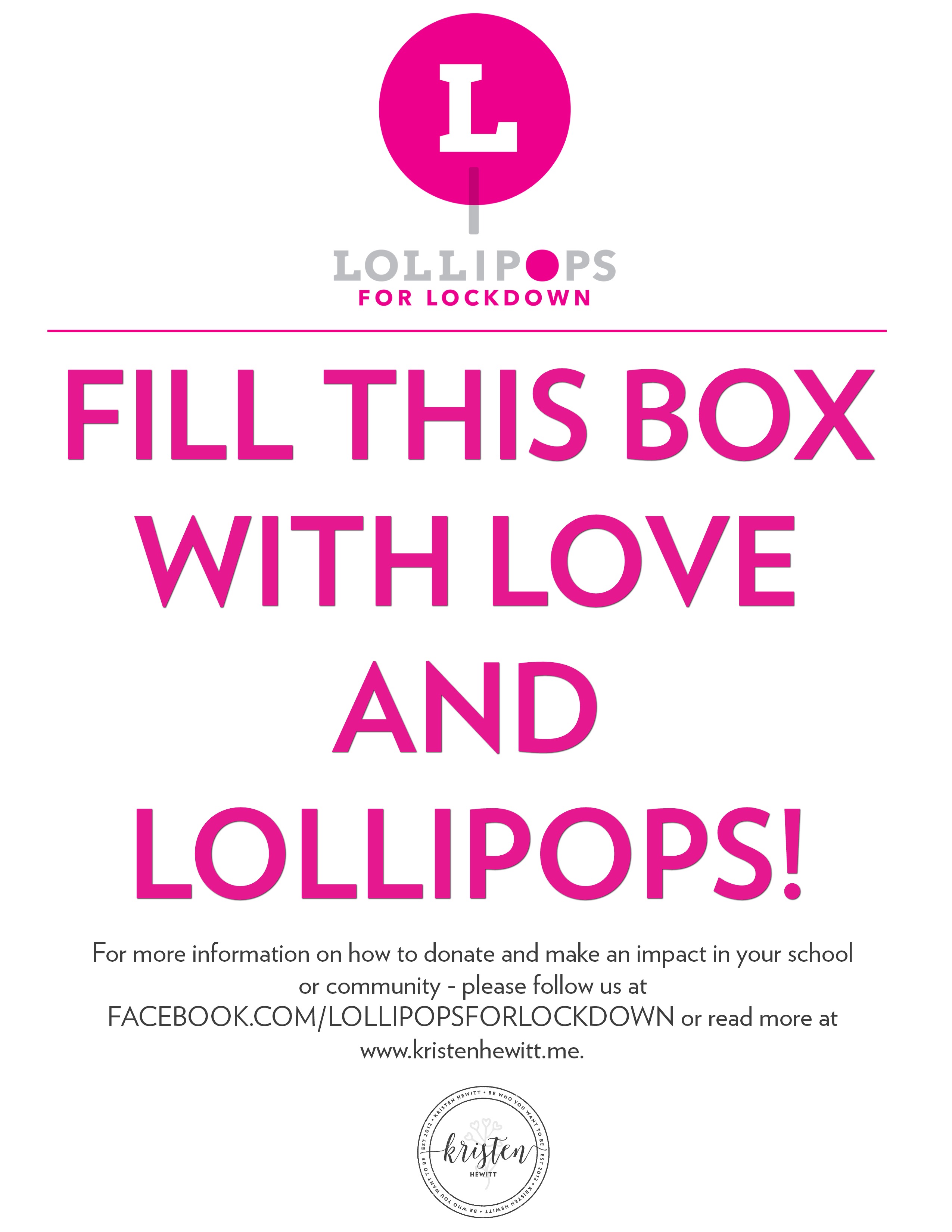 3. If you don't want to start a collection yourself, you can also purchase lollipops from this WISH LIST, and have them sent to my partner in Lollipops for Lockdown Susie Gilden. All lollipops that are collected by our initiative will be delivered to the schools in our county by one of the principals, Erik Anderson.
4. If you are a school and would like help securing lollipops in your town, please email me at kristenhewitttv@gmail.com. We are happy to help all schools begin this effort and would love to see these sweet donations pour into schools all over America!
We will never forget the lives lost at Marjory Stoneman Douglas High School and we pray that no student will ever have to endure this type of violence ever again. Our hope is that by starting #LollipopsforLockdown we can make safety drills a little bit easier and sweeter for our schools.