While the Miami HEAT are gearing up for a new season, it's time for me to start a new season as well. This one however, I'll be without the microphone.
After a few months of reflection, and over seven months of helping to care for my father, it's time to turn my focus inward, and spend more time with my family.
The girls, shockingly need us more as tweens and teens than we ever could have imagined. Our company misMEDIA, is growing quickly and allowing us to do meaningful work. And I need more time to take care of myself fully, both physically and mentally.
I am leaving TV to return to me.
This was an incredibly difficult decision, as the Miami HEAT and Bally Sports have truly become my family. They have provided valuable mentorship, friendship, love, respect, a few Emmy's and Championship rings, and memories I'll cherish forever.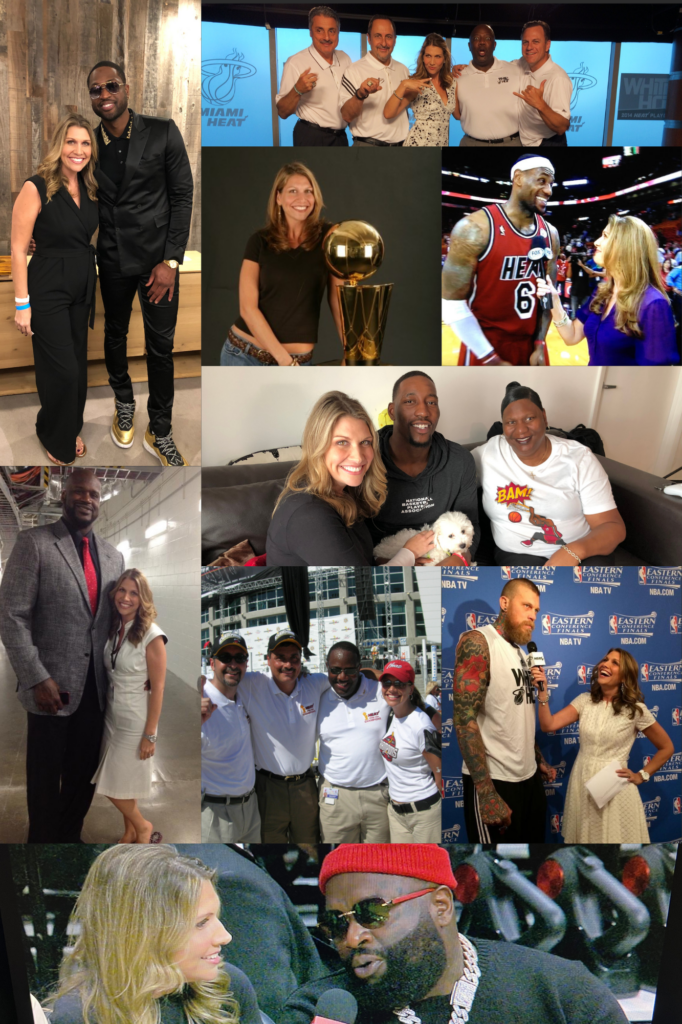 I've been lucky to interview some of the greatest athletes and coaches of all time. Sit courtside at games, cover multiple NBA Finals, travel, and really belong to something special.
I feel so grateful to have met and worked with so many talented individuals at the Miami HEAT and Bally Sports, and worked with them not only in the basketball arena, but other sports and television shows as well. They have helped me fulfill a lifelong dream of storytelling and being on-camera, and have allowed me to show up into homes across South Florida fully as myself.
But now I am equally grateful to have met such a selfless and inspiring business partner, and we've been able to build a successful communications agency. We work with non-profits. We produce incredible content. We create awareness through public relations for causes that make a real difference in our world. And we do it from home, and still are able to raise our children.
I've decided what's important and am building my life around that. This is the ultimate gift.
Thank you to everyone who has supported me through the years in sports broadcasting. Those that have mentored me. Pushed me. Given me feedback to make me smarter, stronger and better. And for those that believed in me. And thank you to those who watched and cheered me on from the sidelines and social media!
I have lived out most of my broadcasting dreams, but now I have different goals. I enter the 3rd quarter of my life hoping to find some peace, get healthy, be with my family, write again, have more time for our clients, and hopefully spend WAY more time in the mountains!
I can't wait to slow down, and join HEATnation on the couch.